Towel Warmers and Bathroom Heaters
Whether you're looking to add a little heat to your bathroom or just wrap yourself up in the luxury of a toasty, warm towel, Warmzone's Runtal® towel warmer radiator heaters may be your ideal solution. Available in a wide selection of stunning finishes, these premium towel warmers have been a popular bathroom amenity in luxury homes and upscale inns and hotels for more than three decades. Unlike many towel warmers on the market with minimal heated surfaces, the Runtal series of heaters features an expansive heated surface to effectively warm towels as well as add comfortable heat to small and medium sized bathrooms.
Available Models
Warmzone® carries a wide variety of beautiful, premium quality towel warmers and bathroom radiators.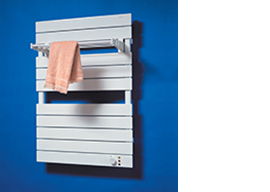 Omnipanel Towel Warmer
The flat-panel design of the Omnipanel Towel Warmer makes it an outstanding wall heater.

Shop now
Omnipanel II Towel Warmer
This premier bathroom heater with towel warmer features the flat-panel design.

Shop now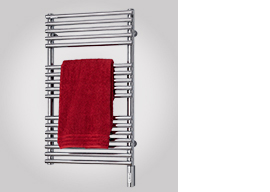 Neptune Towel Warmer
The Neptune Towel Warmer is a round-tube heater design with raised horizontal tubes.

Shop now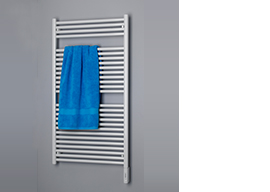 Radia Towel Warmer
The Radia Towel Warmer and bathroom heater features a simple, flat-profile design.

Shop now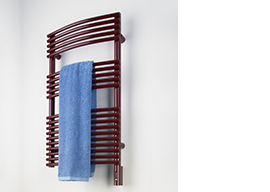 Solea Towel Warmer
The popular Solea Towel Warmer and heater has an elegant, gently curved design.

Shop now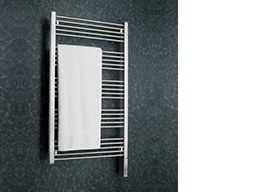 Fain Towel Warmer
The beautiful Fain Towel Warmer is a classic, with quintessential minimalism in stainless.

Shop now