The Benefits of Radiant Roof De-icing Systems
Reasons to Invest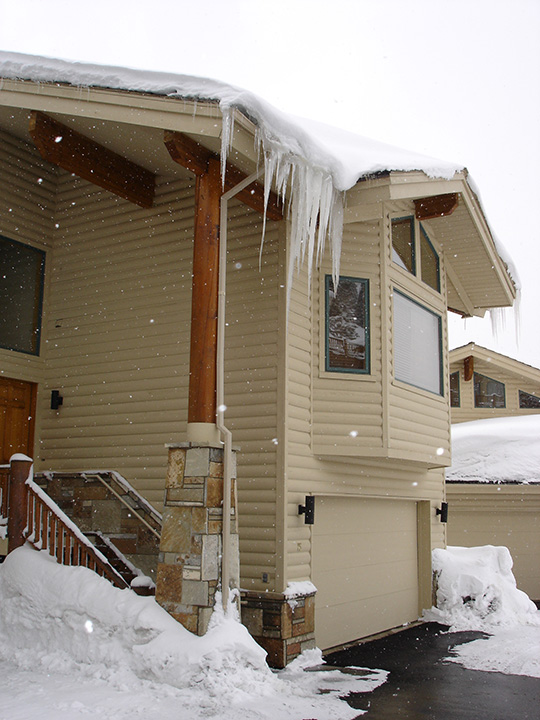 ENHANCE SAFETY - Heavy icicles can pose a significant safety concern as well as cause structural damage to gutters and downspouts. Falling icicles and subsequent ice on walkways can lead to dangerous situations for pedestrians - which is a nightmare for business owners. These hazardous conditions can be eliminated by installing a roof de-icing system from Warmzone.
EASE OF INSTALLATION - Warmzone's popular low-voltage RoofHeat STEP roof heating systems are not labor intensive. The flexible heating element can be nailed or stapled through, and cut to size on site, facilitating quick and easy installation. Because of the simple installation of the polymer heating element, costs for installing the roof de-icing systems can be less than that of other systems.
MAINTENANCE FREE - Warmzone electric roof de-icing systems are virtually maintenance free, so costs associated with yearly upkeep will be non-existent. There's no need for yearly checkups, and costs for repairing leaky pipes (typical of hydronic systems) are a non factor.
NO BULKY SYSTEM HOUSING - Electric radiant roof de-icing systems do not take up space or require mechanical rooms. The system is controlled by a small control box or thermostat that is mounted on the wall, so you don't have to take up additional square footage of your home or garage to house the equipment for Warmzone's roof de-icing systems.
EFFICIENCY - Warmzone electric roof heating systems are energy efficient. These fully automated roof de-icing systems are so effective that virtually no power is wasted as 99% of the energy goes directly to melting the snow or ice.
LOW OPERATION COSTS - Utility costs vary depending on where you live, but generally, you can melt snow from a 300-square-foot area for around $0.35 per continuous hour of operation.
MINIMAL OPERATION TIME - The RoofHeat features fast response times and efficient operation. The electric radiant heating system runs up to 30% less than other radiant snow melting systems because of its high efficiency.
FULLY AUTOMATED - Roof snow melting systems consist of fully automated devices that detect precipitation and temperature so that the system is activated only when needed. The automated snow sensor detects the temperature and the moisture in the air, and when conditions warrant it triggers the control unit. The controller then sends power to the heating elements, warming your roof and gutters just as the snow storm hits. After the storm, the system shuts off automatically, resulting in maximum efficiency.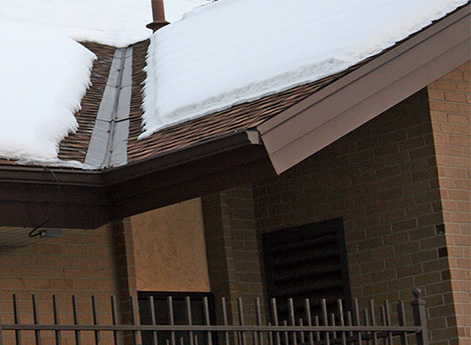 PROTECT YOUR HOME - Prevent water damage and extend the life of your roof by installing a radiant roof heating system. The life span of your roof can be enhanced by preventing damaging ice buildup, ice dams, and icicles, as well as reducing the chances of water damage, which is often the result of ice dams that cause pools of water to repeadedly freeze and melt.
SMART INVESTMENT - Roof heating systems are an excellent investment for raising the value of your home. By installing a radiant roof de-icing system, you can increase the resale value, longevity, and safety of your home, cabin, or business facility.
CUSTOM SOLUTIONS - Warmzone's professional roof de-icing system designers can easily cusomize your system so that it meets the specific needs - and budget - of your home. In addition to being able to customize each system, you can also combine different systems, customizing each one to best meet the unique de-icing needs of your roof. Contact Warmzone today to learn more about your roof heating options.
For more details about the many custom roof heating options or our professional design services and free installation training, call a roof heating expert today at 888-488-9276.