Pre-terminated Roof De-icing Heat Cable Systems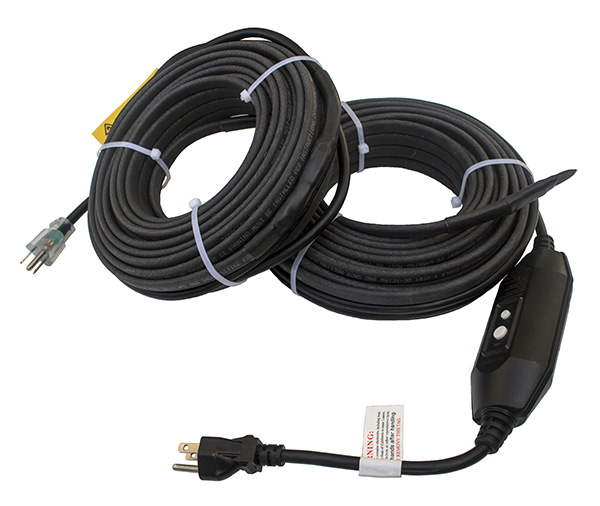 Warmzone's pre-terminated 120 V, 6-watt self-regulating heat cable offers an affordable, convenient way to keep problem areas of your roof, gutters and downspouts free of snow and ice buildup. The pre-assembled 'plug and play' kits come with the option of a 6-foot standard or GFCI power plug. The de-icing cable is available in 50, 75, and 100-foot lengths.
Because the heat trace cable is self-regulating, when the ambient temperature rises, the electrical resistance of the heat cable increases, so the consumption of electricity decreases, ensuring energy-efficient operation. This attribute also prevents the cable from overheating or burning out – even when it is touching or overlapping. Also, a thermostat may not be necessary in several types of applications because of the cable's self-regulating characteristics.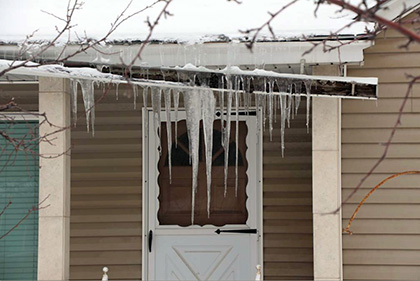 The versatile single-point connection (pre-terminated) cable facilitates easy installation, and can be used for a wide range of industrial applications and environments, including hazardous, nonhazardous and corrosive environments. The termination, power connection, splice, tee and end seal kit (if needed) reduces installation time and requires no special skills or tools. The cable is proven effective in a variety of roof and gutter heat tracing applications, as well as pipe freeze protection.
For more details about our industry leading customer services or professional system design services, call a roof heating expert today at 888.488.9276.