If you are staying put in your home for the foreseeable future, and looking to fix up your digs, radiant heat might be the home improvement project for you. Sheltering in place has really fueled the demand for radiant heated flooring, heated driveways and more. As homeowners continue to reimagine their living spaces inside and out, they are gravitating towards spa-like features and conveniences designed to make their lives easier.
Did you know that radiant heat is also attracting the attention of homebuyers as well? According to Real Simple magazine, among the top features they are clamoring for this year are radiant heated floors, making them a great equity booster. So, if you haven't already considered adding a radiant heat project to your to-do list, Warmzone can certainly help you stay on top of this trend. Warmzone is a leading manufacturer, designer, and supplier of radiant heat solutions of all kinds. They have the products and the expertise help you find a state-of-the-art automated snow melting system, self-regulating roof and gutter heat trace solution or radiant heated flooring system to fit your lifestyle. Whatever you're are looking for, Warmzone has the experience, pricing, and support services to help you, every step of the way.
Not only are radiant heat solutions a great investment, they are also an affordable alternative to more costly home improvement projects that are guaranteed not to send you into sticker shock. Consider recent shortages in lumber, glass, copper, and other construction materials, which have aggravated demand and caused building materials and home improvement projects to skyrocket over the recent months. As a result, you may find yourself putting off your home improvement goals. Take heart! Warmzone offers a comfortable alternative to shoppers on a budget. Instead of trending upward, Warmzone pricing on radiant heat supplies have remained consistent and competitive. That's because Warmzone has a large warehouse filled with inventory, and plenty of products in stock. More inventory allows Warmzone to pass on the savings to you without feeling the constraints of the current market. In fact, you might say working with Warmzone can make or break your project by offering you a fast, affordable way increase the value of your home.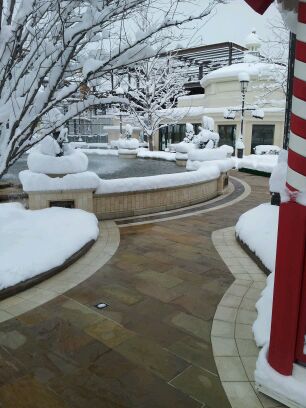 The quality of our products is informed by years of deep industry knowledge, making Warmzone the most trusted supplier of residential radiant heat solutions in the business, and the supplier of choice for builders and contractors. If you're a handy type, get ready to roll up your sleeves—Warmzone offers do-it-yourselfers some great product options to dive into. Radiant heat system options range from thin, twin-conductor heat resistant cable and mats (with a 25-year warranty) to low-voltage polymer heating panels, paper-thin "film" heating elements, to premier hydronic (water-based) heating systems. Warmzone floor heating products are easily configurable and designed to operate comfortably under laminate, tile, vinyl, and wood flooring. And our exterior radiant heating systems can be used to heat concrete, asphalt, and pavers, as well as provide discreet de-icing for your roof. The big take away here is radiant heat system flexibility! Warmzone offers a huge variety of top-performing products that allow you to stretch and flex your imagination to create one of-a-kind, unique solutions for any space. Whatever you need, Warmzone definitely has your back when it's time to tackle that radiant heated flooring system, automated snow melting system or roof de-icing system.
If you don't know how to identify the right contractor for the job, Warmzone can help. Warmzone provides free installation training and maintains relationships with favorably reviewed contractors from all over the country, so we may be able to recommend an experienced installer in your area. And, while it's important that your electrician wire the system, you can do much of the installation labor yourself, if you are interested. Warmzone system designers and support staff are more than happy to assist you and answer any questions you may have during the installation.
Warmzone recognizes that our success is only as good as your installation, and it starts with the design of your radiant heat system. From your first contact with Warmzone, a radiant heat professional will listen to you and learn about your project before providing you with options, and eventually a detailed radiant heat system design and layout. You (and your electrician) will receive everything you need to execute the design, including heating cable, sensor, and panel placement, as well as all the electrical information to successfully install the radiant heat system (breaker sizes, number of breakers, load calculations and system performance expectations). As questions or challenges come up during the radiant heat installation, the Warmzone team is there for you. Electrical experts and system designers are a phone call away and can walk you through the process or address any concerns you may have about your project. To fill in the gaps, Warmzone's online library offers instructional videos, product documentation and newsletters, available at any time. Summer is a great time to avoid the fall rush for materials and install the radiant heat system of your dreams! Whatever your aspirations this summer, Warmzone offers the products, technical support, and professional design and layout expertise to get you there. Call Warmzone today for more information, at 888-488-9276.