Warmzone Continues to Offer the Latest Proven Technology
Warmzone has established its position as a trusted industry leader by combining unparalleled customer service with the most advanced, proven solutions available. Maintaining that status for more than a decade requires a consistent level of excellence on all fronts. That's why Warmzone works tirelessly to provide customers with products that feature the latest, most advanced proven technology. As such, Warmzone is continually enhancing its product offering to include the most advanced options available.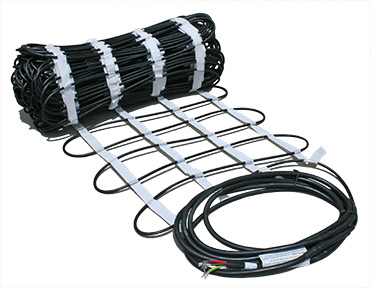 Warmzone's latest product innovations feature enhancements to the renowned ClearZone snow melting heat cable. Already established as the reliable industry leader, ClearZone heat cable is the trusted workhorse used by construction professionals for a wide variety of snow melting applications. Recent enhancements have given the durable heat cable even more robust features, resulting in the release of the new ClearZone radiant snow melting heat cable.
The enhanced ClearZone cable is a culmination of Warmzone research, technological advancements and feedback from construction professionals. During Warmzone's free training courses for installers, we often receive valuable comments from experienced builders. Warmzone's relationships with contractors have played a valuable role in keeping Warmzone on the front lines in the field and in touch with the latest construction trends.
The new ClearZone heat cable features several user-friendly enhancements to the rugged ClearZone cable that installers have grown to trust, resulting in a new gold standard for snowmelt heat cable. Some of the features include:
Enhanced cable that allows for lower installation air temperatures and quicker, easier installation that can ultimately lead to cheaper installation costs.
Enhanced splice offers greater water protection and minimizes the potential for installation errors.
A more rugged outer jacket ensures cable integrity.
Grounding wire increases tensile strength and minimizes stretching.
Enhanced capability for hotter asphalt installations.
Greater flexibility in terms of designing and building systems that best meet custom specifications. (Warmzone can build to your specs.)
The new ClearZone heat cable includes several other performance enhancing features. For more details on ClearZone snow melting cable, contact a Warmzone representative at 888.488.9276.
Enhanced Asphalt Heating Cable
Warmzone Leads the Way for Asphalt Heated Driveways and Snowmelt Systems
Asphalt installation professionals are giving Warmzone's newly enhanced asphalt heating cable an enthusiastic thumbs up. Designed specifically for installation in hot asphalt applications, the new ClearZone asphalt heating cable stands alone as the industry's premier snow melting heat cable for asphalt heated driveways.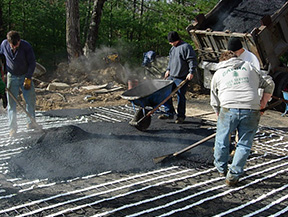 Warmzone has established itself as a trusted leader by working tirelessly to offer personal installation support and the best customer services with the most advanced, reliable products on the market. Warmzone's commitment to continually research and test new products, as well as enhance its existing products ensures that customers always have the most advanced solutions possible at the time of their purchase.
One reason why Warmzone is able to consistently offer the most advanced and sought after products is by listening to feedback from professional builders. During Warmzone's free installation training courses, construction professionals often provide valuable feedback that allows Warmzone to develop and test new technologies and add specific enhancements to its current products.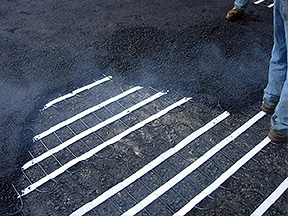 Given recent technological advancements, combined with requests/comments from professional builders, Warmzone recently announced the new features of ClearZone asphalt heating cable. Built upon the rugged qualities of its reputable, industry leading ClearZone heat cable, the latest features added to the cable demonstrate Warmzone's commitment to continually upgrade and provide the very latest proven technology with the highest quality products possible.
The enhanced ClearZone asphalt heating cable boasts several performance boosting features, including:
| | |
| --- | --- |
| ♦ | Significantly greater installation temperature capability, allowing for installs in much hotter asphalt. |
| ♦ | Every cable is tested prior to leaving the manufacturing facility (unlike "batch" testing, which is the standard procedure of most manufacturers). |
| ♦ | Increased cable strength with additional features allowing for installation in colder air temperatures. |
| ♦ | Enhanced splice provides easier installation and minimizes the potential for install errors. |
| ♦ | Greater flexibility in terms of designing and building systems that best meet custom specifications. |
For more specific information about the new ClearZone asphalt heating cable, call 888.488.9276.