Efficient and Easy-to-Customize Warmzone Radiant Heat Systems
Snow melting systems are an affordable investment in safe, convenient warmth for any home or business.  When purchasing a radiant snow meting system, the first and possibly most important step is ensuring that the system has high quality components that will stand the test of time, and allow the system to function at peak efficiency. ClearZone snow melting systems from Warmzone are fully automated and function with three main components that work together to assure the heated area is clear 24/7, making winter safer and more hassle free.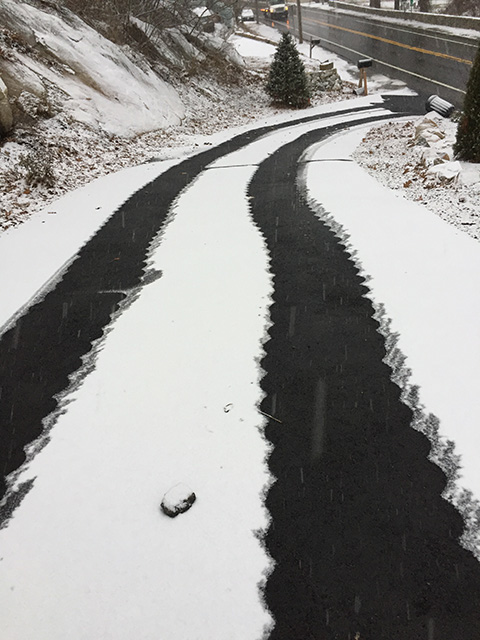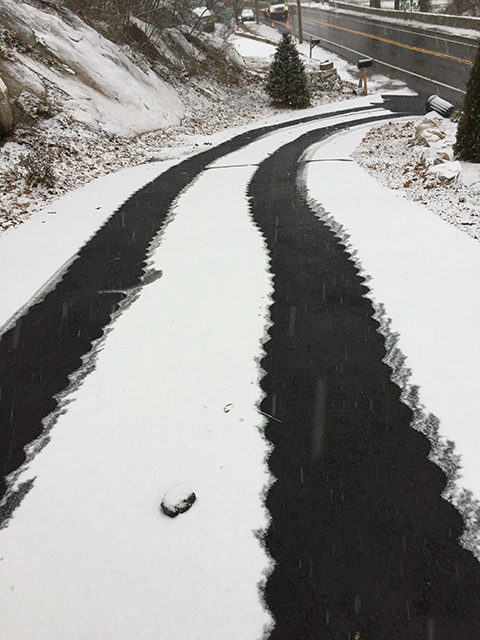 The first component of a ClearZone snow melting systems is industry leading ClearZone radiant heat cable. This UL listed, twin-conductor cable is rugged and versatile, and features single point connection for easy installation. CZ cable consists of a FEP/XLPE insulation, polyolefin jacketing to provide flexibility and protection from UV damage. The heat cable produces 30-50 watts per square foot, and is rated at 220°F. This durable cable is commonly used in fresh concrete pours, under pavers, and in asphalt. The cable used for hot asphalt applications is specially designed to withstand the heat and stress of asphalt applications. This special CZ cable is rated at 460°F for up to 10 minutes.
ClearZone heat cable comes on spools or pre-spaced in mats. Cable off the spool is easily installed into custom shaped areas and is the best choice for installations that require more flexibility; such as intricate or odd shaped areas. For more traditionally shaped areas or for quicker installations, radiant heating mats are used.
ClearZone radiant heating mats come with heat cable pre-spaced (3 or 4-inch spacing available) on 2-foot wide mats. The backing tape, pre-spacing and forming the cable into mats can be cut to accommodate turns and layout needs, providing quick and easy installation. Both radiant heating cable and mats come with a 10-year manufacturer warranty, and is backed by unparalleled customer support services from Warmzone.
The activation device (snow sensor) is the second integral part of any snow melting system. The device works by sensing precipitation and the temperature, and only activates the system when it is needed. When the device senses the set temperature (usually set at 38° or 39°F) and precipitation, it signals the master controller, which then powers the heating element. Activation devices can be mounted in the surface of the area to be heated, or aerially to detect weather conditions. The aerial-mounted snow sensor allows adjustment of the temperature trigger point, the delay off cycle, and can be upgraded for remote activation. The sensor is also compact and easy to install and is compatible with smart systems. In ground sensors are typically more common for large commercial applications. In-ground sensors use a small control unit instead of a contactor panel, allowing for control from an external signal. The control unit can be switched on/off (standby) and the heating system can be turned on manually to deal with snow drifts or if ice should form in the shade.
The final component of a ClearZone Snow melting system is the contactor panel. This unit receives the signal from the sensor and powers the heating element embedded under the surface. At Warmzone, contactor panels come with or without Ground Fault Equipment Protection.  When equipped with GFEP, fault risk and extra steps and costs of installation are minimized. Warmzone's contactor panels work with aerial activation devices and come with a 2-year limited warranty.
The versatility of ClearZone Snow melting systems allows installation in almost any medium and application. Some of Warmzone's snow melting system installations include:
Driveways
Sidewalks
Public transit (bus stops / train platforms)
Winter resorts
Hospital entrances
Churches
Shopping centers, malls (entryways, parking areas and ramps)
Runaway truck ramps
City center sidewalks
Airport aprons
Outdoor steps
Pedestrian bridges
Loading docks and ramps
Wheelchair ramps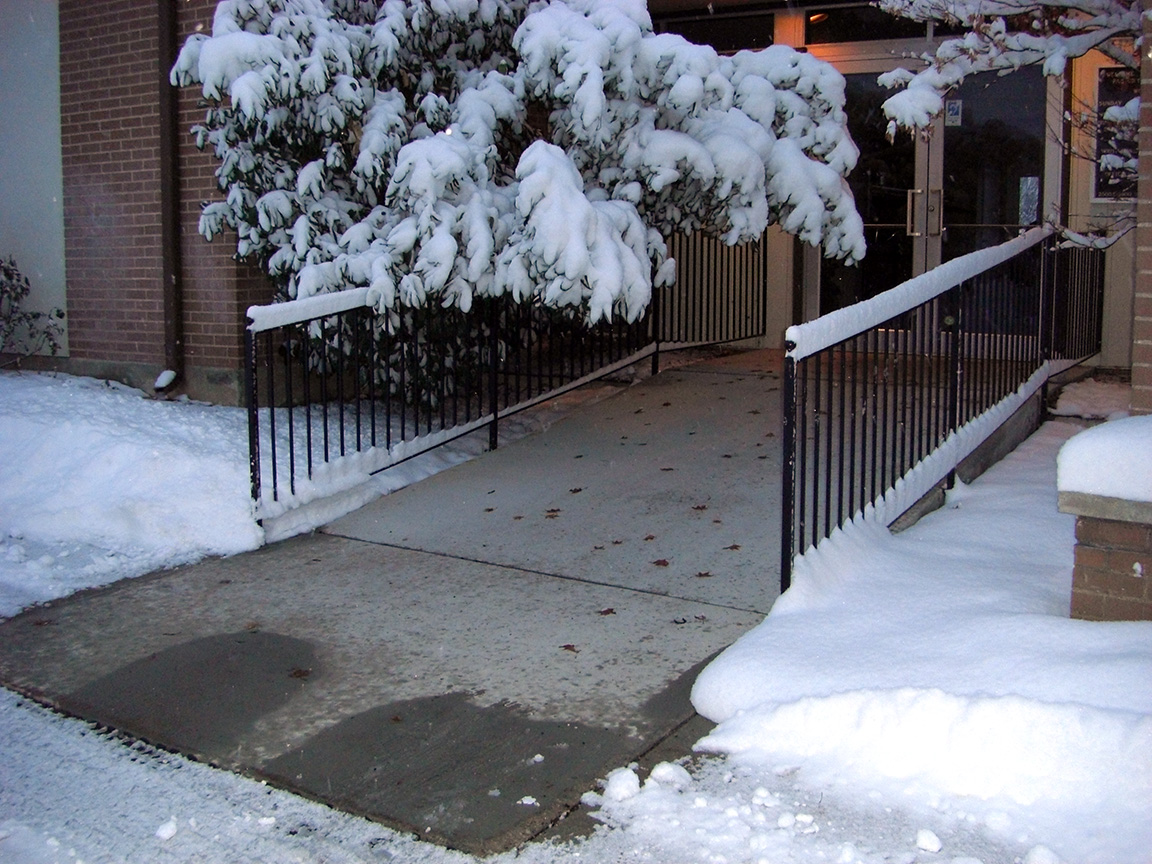 While heating an entire area is a popular option, custom installs are also easy with ClearZone products. Whether just a high traffic area needs heating, a strip in the middle of a driveway, tire tracks, or even an outdoor kennel, ClearZone snow melting systems provide endless customization options, not only to accommodate your snow melting needs, but your budget as well.
Warmzone not only has top-of-the-line components and customization options, but industry leading customer service that includes free installation training, professional system design/engineering services, and installation tech support. These services are available to help any customer design and install the perfect snow melting system for any area. Warmzone's industry leading products and customer service have gained the trust of customers all over the country- from federal, state and local government, to Fortune 500 companies. Warmzone has helped install snow melting systems for customers throughout Northern America.
When considering a snow melting system, Warmzone is the best option available from purchase to installation. Online support including access to manuals, tips, and videos is available, in addition to technical support services, making sure your ClearZone system is installed and operating smoothly. For more information, call Warmzone today at 888.488.9276.