The new year is the perfect time to make those upgrades to your home or business you've been waiting for. Installing radiant heated floors can be an affordable project that gives any space a feeling of luxury and comfort. If questions about whether radiant heated floors are right for your home have been stopping you from moving forward, here are some answers to help you make the best decision in 2020.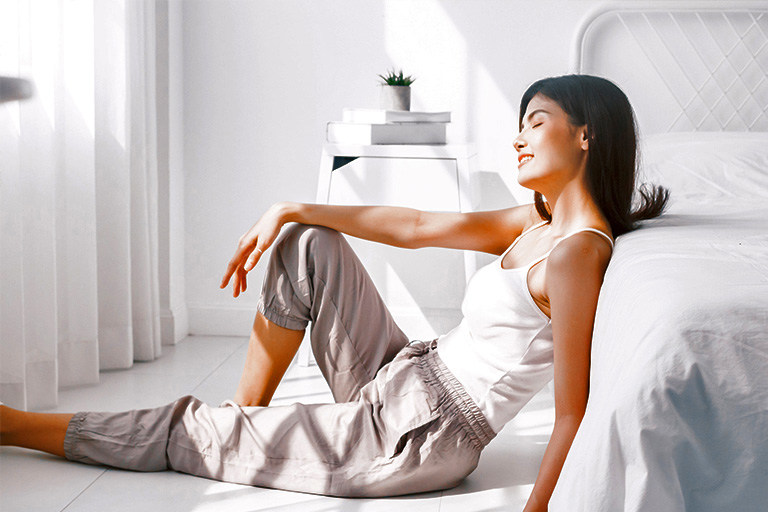 Radiant heated floors from Warmzone feature top-of-the-line components that are easy to install and easy to operate. Each system features a heating element, a sensor, and an activation device (thermostat). Warmzone offers the best thermostats in the industry. A variety of thermostats are available, ranging from fully programmable thermostats with an in-floor and ambient temperature sensor to simple on/off thermostats with a single temperature sensor. The programmable feature allows homeowners to program the heating system according to their daily and weekly schedule.
Floor heating system thermostats coordinate with sensors to keep the floor at optimum temperature. Sensors are available that sense floor temperature (embedded in the floor) or air temperature in the room, depending on your preference. The popular ComfortTile TOUCH floor heating thermostat is programmable and controls the temperature of the system with either an in-floor or external (ambient) sensor. This advanced thermostat is engineered to ensure that the floor heating system operates efficiently and economically. All of Warmzone's floor heating thermostats include an integrated Ground Fault Circuit Interrupter (GFCI, Class A).
Radiant floor heating offers many benefits. Because the systems operate silently, without the need for blowers and duct work, they help prevent the spread of dust, allergens and other particles, keeping the environment cleaner than a forced air system. This is especially beneficial for those with allergies or respiratory problems.
Radiant heat is also the most efficient technology today for heating homes and businesses. Each room with a floor heating system is controlled by its own thermostat, giving the homeowner precise control over the temperature in individual spaces and further adding to the system's efficiency. Depending on local utility rates, radiant heat can cost less to run than a standard heating system, while providing more luxurious warmth.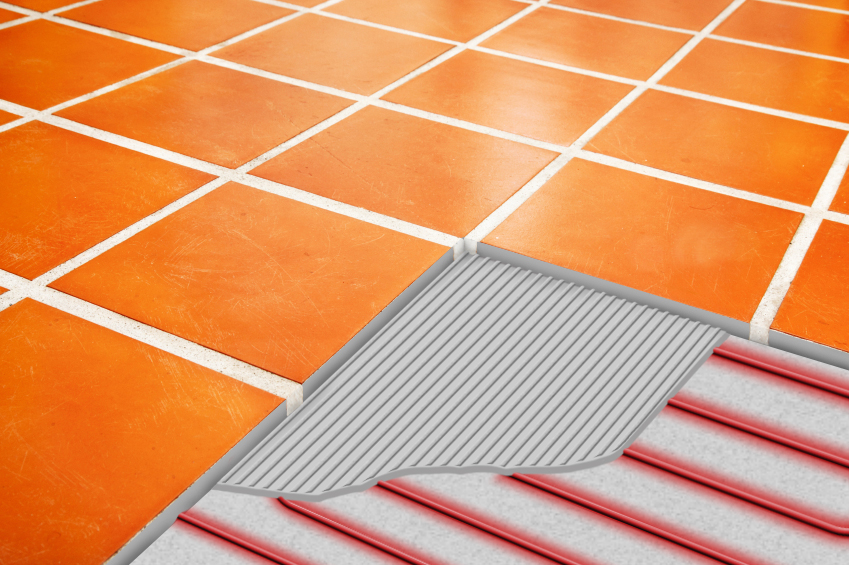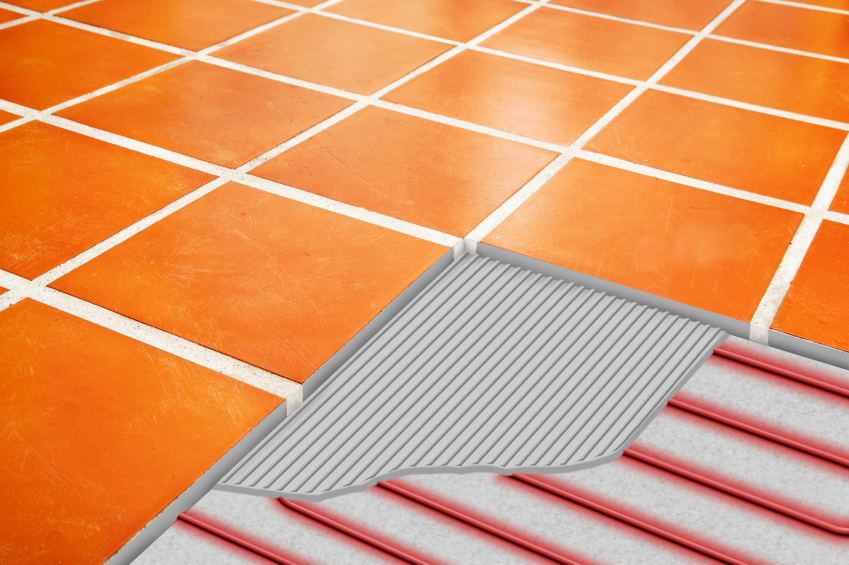 With its vast selection of heated floor options, Warmzone makes it easy to find the ideal system for just about any application. Warmzone also custom designs each floor heating system to best meet the customer's specific needs. The experienced design team provides professional layout and design services so your electrician has all the layout and electrical information necessary to ensure a successful installation.
When choosing a floor heating system, the biggest difference is the heating element. Heating elements come in a variety of forms at Warmzone, such as low-voltage panels, paper-thin sheets, reflective insulated panels, heat resistance cable, and more. ComfortTile heating cable is the most popular and versatile option for heating homes and businesses, and is available off the spool or pre-spaced in flexible mats with an adhesive backing. The twin-conductor heating cable is pre-terminated for simple installation and is only ⅛-inch in diameter, resulting in minimal floor buildup. ComfortTile heat cable also has ground fault protection (GFCI) and does not emit any measurable electromagnetic fields, making it a safe, reliable choice. With this cable, any spacing or coverage adjustments can be made onsite, making it perfect for custom areas where flexibility is needed. ComforTile cable can also be installed in a floor heating membrane such as Prodeso, further adding to its versatility.
ComfortTile heating mats make installation a breeze. The cable is pre-spaced and affixed on a flexible fiberglass mesh backing, which can be rolled out and then secured to the subfloor. These mats are compatible with almost any type of flooring, and are safety approved for wet locations. CT mats heat an area 24 inches wide and are available in different lengths, and can be used with 120 or 240 volts. Mats make it simple and easy to quickly install a floor heating system in areas such as a kitchen or bathroom. ComfortTile radiant heating mats come with a 25-year manufacturer warranty, making this proven system one of the best in the industry, and a great choice for any homeowner.
Installation of a new floor heating system may seem daunting, but by dealing with Warmzone, customers can be assured of receiving premium quality systems and components and unparalleled customer service and support.
Warmzone has set the gold standard when it comes to customer service. Some of our services include professional system design and layouts, free installation training, expert installation/technical support, and a host of online "how-to" videos and documentation. With perhaps the largest selection of floor heating options and unmatched customer service, Warmzone offers customers a hassle-free, quality radiant floor heating solution. We understand that installing a heated floor system in your home is a significant investment for any homeowner, so we want to help ensure that finding and installing the system is done right.
Heated floors are a great way to turn your house into a dream home. For more information or a free quote, contact a radiant heat expert today at 888.488.9276. Or check out Warmzone's online installation resources, product documentation, and radiant floor heating options today.