Warmzone Adds Free Radiant Heat Installation Training to its Impressive Collection of Online Information and Consumer Services
Warmzone has always taken pride in its industry leading products and customer services. And when it comes to providing information on radiant heat, Warmzone very well may offer the single most impressive collection of information on the Internet. With a website that already houses a vast collection of documentation, illustrations, photos, and instructional videos, Warmzone has further bolstered its informational services by offering free, interactive online training sessions.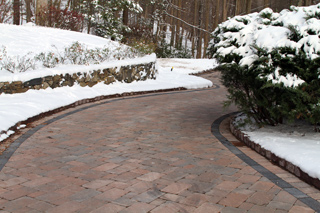 Dubbed "Warmzone University", the online courses focus on all types of radiant heat system installations. Whether you are looking to install a heated tile floor, a roof deicing system, or a heated driveway, these instructional courses cover it all.
Warmzone is also registered as an AIA CES approved provider, so in addition to the various installation courses, a course is also offered for contractors to meet their continuing education requirements. Warmzone reports the credits earned by attendees to the AIA CES, and attendees also receive a Certificate of Completion for the AIA.
Warmzone is also working on a comprehensive "How to" section to add to its website. The section will address the top issues based on the most common questions received by Warmzone's installation support staff – on all types of radiant heat installations. The information will be posted for homeowners and installers to freely access to learn more about the how's and why's of radiant heat installations.
Top Products and Custom Options
With one of the largest selections of electric radiant heat solutions in the business, Warmzone will custom design a system to meet or even exceed your expectations – and your budget. Their professionals will step up from your initial inquiry to offer solid solutions to your heating requirements, regardless of the size or shape of your driveway, free of charge.
You have several options to choose from when it comes to heating your driveway. You can install snow melting cable under the entire area of your driveway or install heat cable only in the most trafficked area. This usually involves the installation of an 8-10 foot strip up the middle of your driveway. Another economical alternative involves installing heat cable in two 24-inch wide tire tracks.
You can save even more money by doing much of the installation yourself. The cable is relatively easy to install, but it is important that a qualified electrician perform all the wiring. An extensive library of free articles, manuals and installation information is also available on Warmzone.com.
Summer is the perfect time for outdoor home improvement projects. Find out if there's a Warmzone ClearZone heated driveway in your future by calling 888.488.9276 today.
Warmzone Focuses on Customer Service
Things are Heating Up at Warmzone
As one of the most trusted providers of radiant heat solutions, it's no surprise that Warmzone has established itself as a leader due to its outstanding customer service. For contractors and homeowners alike, Warmzone has proven to be the ideal partner when it comes to installing radiant heating systems – for both indoor and outdoor applications. From complete system design services to personal installation support and free training, Warmzone is focused on meeting all the needs of its customers.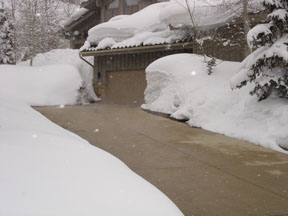 Customer Comments
It's nice to know there are still companies out there like Warmzone. These guys care about getting the job done right. Thanks to them, my wife is happy and we're thrilled with the warm floors. Perhaps the best part of all this is that I was able to stay within budget on this project. Thank you Warmzone.
          – Erik G.
I would like to express my gratitude towards your organization. I was doing a kitchen floor remodel and living room floor remodel. My wife and I decided to pull up carpet in the living room and tile the kitchen. I decided that from talking to others who have done the same, that they experienced cold floors in the winter months. I decided to research "Radiant heat". I was at our local Home Depot store and they were all set in selling me their product. I decided to research out electric radiant floor heating on the internet.
Thanks to the Internet I found places that gave me a lot of info. However, as I filled out your questionnaire at "Warmzone" I was pleasantly surprised at the response I got from Matt. He was extremely pleasant to deal with was extremely knowledgeable of your product, and if he did not know the answer he said so and got the answer I needed. After the purchase of your products (HeatShield aluminum panel and ComfortTile heat cable for under tiles), I started my homeowner installation. I am very handy with my construction abilities. However, I never put in a radiant heat system. In short Matt was able to answer any questions I had come up with (and they were numerous) and keep me rolling along.
Not only was Matt very helpful and knowledgeable about the installation but when I had electrical question about the programmable thermostat, Matt had hooked me up with Dan. Dan effortlessly had me program my thermostat and was working like a charm. My hat goes out to all at Warmzone for your great product and customer service. I feel that your company is one of the best for customer service!!! Thank you Warmzone for the great service.
        – Rick M. (Maine)
Call Warmzone at 888.488.9276 for more information and project consulting, all free of charge, of course!