Warmzone Installer Network and Installation Services: Dedicated Installation Support Staff
If you're going to do your radiant heat installation, do it right and go with the best in the business. Make it easy on yourself by going with Warmzone. They have an impressive selection of proven radiant heat solutions for residential and commercial projects. In addition this vast selection of top-rated products, they have forged relationships with radiant heat installation professionals across the country, and can bring you the service and support you need to get your project completed on time and within your budget.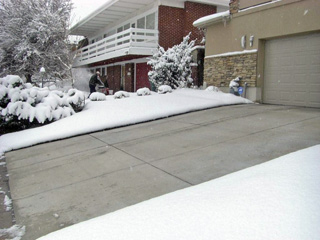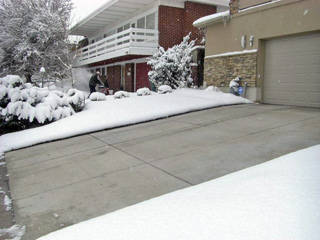 Thumbing through the phonebook can be hit or miss when it comes to the quality of radiant heat installation services you may find. Without a recommendation, it's difficult to recognize the level of competence you are dealing with, or if you do, whether or not you can count on a professional to get the job done on time and within budget. Warmzone recognizes that a radiant heat system is only as good as its installation. To help connect you with the right professional for the job, they have created a large network of experienced Preferred Installation Providers (PIP). To ensure their success on the job, Warmzone provides ongoing training for construction professionals, and installation support for all of its customers. So you benefit from the peace of mind that comes with getting your radiant heat installation done correctly the first time.
Another boon for customers is Warmzone's complete design and engineering services. They're provided with every Warmzone radiant heat system. Once you give them your project specifications, Warmzone can render a computer generated drawing for you. You'll know the exact power needs and performance expectations going into your radiant heat installation, without the added hassle or expense of finding and hiring a contractor on your own. To further support you, Warmzone.com has created a complete library of online installation support information including manuals, guides, illustrations, videos and more for your projects, all available for immediate download free of charge, 24/7.
At Warmzone, the goal is to conveniently provide clear information through their website. Partnering with Warmzone on a project gives you access to deep radiant heat specialists who are happy to address any concerns you may have about your radiant heat installation as they arise. Their consultants will work with you and guide you to the ideal system for your needs. They'll give you sincere, non-biased recommendations based on your requirements and what makes the most sense, from a small remodeling project to a large commercial construction project.
Above all else, Warmzone stays with you throughout the purchase and installation process to make sure that your system is performing up to expectations and that you are happy. Warmzone takes great pride in their commitment to delivering top-notch customer service. But the real proof lies in the great reviews Warmzone receives from its devoted customers.
When you work with Warmzone, you are never alone. With a wide product selection, efficient system design, a large network of experienced installers, and expert installation support, Warmzone makes it easy! Call 888.488.9276 to find out more.
Dedicated Installation Support Staff and Network of Experienced Installers
Unlike most other providers, Warmzone has a dedicated staff of expert electricians, designers, and engineers on hand to assist you throughout the installation process. Furthermore, Warmzone maintains relationships with a large network of experienced installers to further ensure proper, hassle-free installation. In other words, Warmzone is committed to its customers and installers throughout the entire purchase, design, and installation process. You simply won't find a more dedicated, accommodating and professional staff to work with.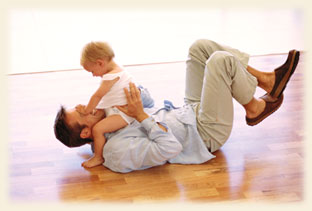 If you are looking to install heated floors, a heated driveway or a roof deicing system, Warmzone offers one of the largest selections of top industry products to best meet your specific heating (and budget) needs. To further bolster peace of mind, Warmzone can refer to its network of experienced radiant heat installation professionals and recommend an installer you can trust. But Warmzone doesn't leave at this point. Their seasoned electricians and designers will continue to be available to your installer to assist whenever needed. Warmzone stays with you to ensure that the installation process goes smoothly and that your system is performing as advertised.
While the correct installation of your radiant heat system is first and foremost, the other key factor lies in the quality of the products and design of the system. Warmzone constantly researches and tests the latest products to ensure that their vast selection includes only the industry's most proven, reliable products. Heating elements include low and line-voltage heat cable, flexible polymer elements, durable self-regulating heat cable, thin FilmHeat, and even hydronic radiant heating products.
Besides high quality products at competitive prices, Warmzone provides unmatched customer service and complete design and engineering services along with expert installation support. Upon request, your radiant heat solution will come with a detailed, professional system design. Basically, you'll know all the specs and power needs as well as performance expectations prior to any installation. Warmzone offers one of the most informative radiant heat websites around, and you can access a complete online library of installation support information including manuals, product guides, illustrations, installation videos, and more for your projects. It's free and available whenever you need it.
Your Network of Experienced Radiant Heat Installers
Finding the right contractor to install your radiant heat system can be a risky proposition. Many contractors are just getting up to speed on radiant heat. Take heart—if you're looking for help with your radiant heat installation, you don't have to go it alone. Warmzone has a robust network of experienced installers who have established a reputation of trust. Warmzone maintains relationship with these installers and have worked with them in the past, so the trepidation of finding a qualified installer you can trust is virtually eliminated. Warmzone can find the ideal installer for you, whether you're installing heated floors, roof deicing or a heated driveway system. Installers in Warmzone's network are familiar with installing Warmzone products and have proven themselves with prior installation projects.
Like any home improvement project, radiant heat installation has its challenges. But with a wide product selection, professional system design services, a network of experienced installers and a dedicated installation support staff, Warmzone makes it easy for homeowners and contractors alike! Call 888.488.9276, and install your radiant heat system with confidence.