Snow melting systems may not be the first thing on your mind when the weather is beautiful and warm, but spring is a great time to install a snow melting system. There are a lot of options when it comes to snow melting systems, but Warmzone's ClearZone Snow melting system is one of the best options available on the market today. When you work with Warmzone, choosing and installing an efficient and reliable snow melting system for your home or business is always easy and stress free.
The ClearZone snow melting system is a fully automated system that consists of three main components: the heating cable, an activation device (snow sensor), and a contactor panel. When the temperature hits the set point and precipitation is detected, the sensor signals the contactor panel, and power is sent to the embedded heat cable. These components work together to ensure each snow melting system operates only when needed, to quickly and efficiently melt snow and ice.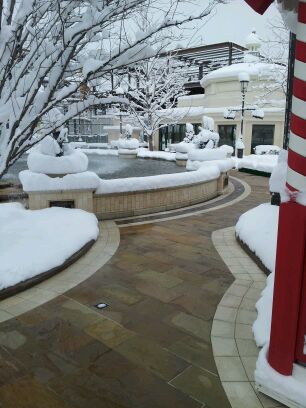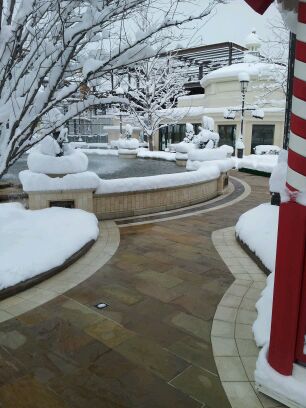 The first component; heat cable, is possibly the most important. Warmzone's ClearZone Snow Melting Cable is an industry leading cable that is trusted for residential and commercial radiant heat installations around the country. ClearZone cable is a high-quality single-point connection twin-conductor cable that is trusted by installers throughout the country. The twin conductor is housed in fluoropolymer insulation, a copper metal sheathing, and then a polyolefin outer casing, making it one of the most durable cables on the market. It can be used under almost any medium- from pavers to concrete, and even hot asphalt applications. The cable is rated at 120-600 volts, and has an output of 12 W per foot.  The cable is also CSA listed for the U.S. and Canada, and comes with a 10-year limited warranty.
ClearZone heating cable is also extremely versatile, available off spools, or pre-spaced in mats. ClearZone cable is the best choice for installations that need more installation flexibility, such as oddly shaped areas. It can be easily laid out in any custom shaped area. The cable is available in multiple lengths, and can be customized to meet the specifics of your project, making it easy to heat any area, no matter the shape or size.
ClearZone Radiant Snow melting mats come with heat cable pre-spaced for the demands of the application. These mats are rolled out for quick and easy installation. The mats are also rated at 120-600 V and feature an output of 37 W per foot squared and 50 W per square foot. These mats make installation for large snow melting applications quick and easy.
ClearZone heat cable is also extremely durable. Not only can it be put under pavers or concrete, but a specially designed version can withstand the high heat of a fresh asphalt pour. The external jacket is rated to withstand 460°F for up to 10 minutes. The asphalt is poured directly over the cable (or mats). Snow melting mats can be purchased in lengths of 11, 30, 51, 65, or 80 feet, making mats a great choice for almost any application. (Custom lengths can also be ordered.) ClearZone for asphalt is a good choice for new pours, but driveways or walkways can be retrofitted as well. Both ClearZone cable and mats provide a maintenance free, efficient, and safe way to keep walkways, driveways, parking areas, ramps, or loading docks safely free of snow and ice.
Deciding whether cable or mats are best for your project can be a difficult decision, but when you purchase top of the line products from Warmzone, you also receive industry leading customer service. At Warmzone, customer service begins with a professional designer to help you every step of the way: from picking out the appropriate products, to the layout of your system, to providing installation training and technical support as you begin your install. Warmzone has customer service professionals available to help you any time. These professionals can help you with all the services to help ensure a successful installation. Services include online instructional videos, free installation training, professional system design and personal installation support, Warmzone is with you every step of the way. Working with Warmzone means not only will you receive quality components, but also comprehensive high-quality customer service.
Radiant snow melting systems can also extend the life of your driveway. Because radiant heat not only keeps your driveway from sub-zero temperatures, it also dries the pavement after a storm, helping to greatly reduce the chance of spalling. Because concrete is porous, water from melted snow that refreezes can lead to spalling, and ultimately cracking of the concrete. Heated driveways dramatically reduce the chances of this scenario.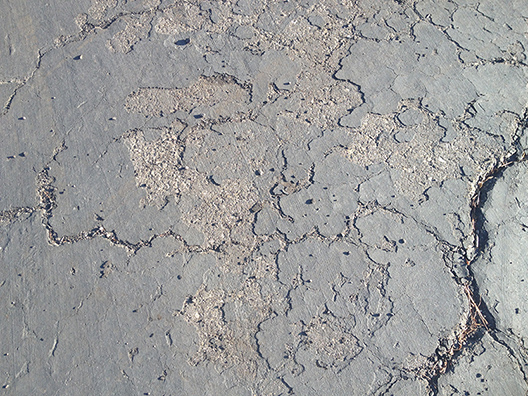 If you have questions about snow melting systems, call Warmzone today at 888-488-9276.