Solution: RetroHeat Floor Heating System
I just wanted to let you know how our living room/dining room retrofit with radiant under floor heat went.  The RetroHeat system has been wonderful.  Of course, we are out of the cold season now, but it totally changed the ambiance in our living room/dining room.  The floor was warm and  the room was warmer and we are so happy we made the investment in doing this.  And it is not even our main source of heat, but it has been so inexpensive to operate and makes the living space so comfortable.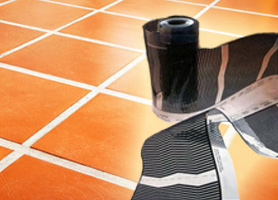 I want to thank you so much for hanging in there with us thru the design and all the little things that are bound to happen with an installation like this.  You were always so quick to get back to me/us, and so helpful in getting the glitches get worked out when they happened.
I cannot recommend you, Warmzone and the product too highly.  We would do it again in a heartbeat.  Thanks so much!
Your very satisfied and grateful customer,
Betsy W.