It's time for your spring roof and gutter inspection.
According to experts, homeowners should inspect their roofs, gutters and downspouts at least twice a year. Roofing pros suggest checking it during spring time and in late fall, in preparation for the upcoming winter.
Roofs are generally very sturdy and built to last. But sometimes extreme weather or accidents can jeopardize the integrity of a roof. And even the slightest flaw can lead to costly water damage. So before you fall victim to water damage from a leaky roof, make the effort to inspect your home's lid so you can rest easy during summer rain and winter snowstorms.
Ice dams pose the single greatest threat to roofs in cold climate areas. Ice can cause problems that start out so small it's difficult for homeowners to recognize. However, the small problem can grow into a large problem and result in serious water damage to the home. The damage may even take years to develop as ice dams tend to form in the same area year after year. That's why it's so important to keep up on the biannual inspections.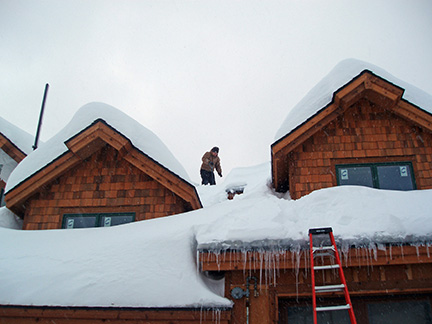 During winter in locations that receive significant snowfall, warm air can escape from the living area and into the attic where it continues upward, warming the roof and causing the bottom layer of snow to melt. The runoff trickles down the roof, but when it reaches the colder eaves (where the roof extends out and no heat from the attic can reach), the water refreezes, causing a small ridge of ice to form.
This process tends to repeat itself day after day, and before long the small ridge of ice has grown into a large ridge. The runoff from the roof eventually pools behind the ice dam, and this is where things can get ugly. When a pool of water sits on a roof, every tiny crack and imperfection in the shingles or plywood can be exploited. Water finds its way into every crack or flaw in the roof. At nighttime the water refreezes and expands, enlarging the cracks and breaking down the overall integrity of the roof.
After your spring inspection of the roof, perhaps now is a good time to invest in an affordable roof deicing system. Several options are available, ranging from affordable self-regulating heat cable to low-voltage polymer heating panels that are installed directly under the roof shingles.
Self-regulating heat cable can be run through roof gutters and downspouts, as well as in a zigzag pattern along the roof eave. By installing the heat cable in a serpentine pattern the cable provides channels for the runoff to reach the gutters, thereby minimizing the chances of ice dams from forming.
The low-voltage RoofHeat STEP system features thin polymer heating panels that can be installed under shingles or metal roofs. The element can be nailed or stapled through and cut on site. The heating element is also self-regulating.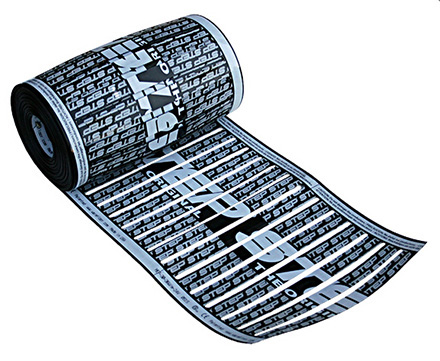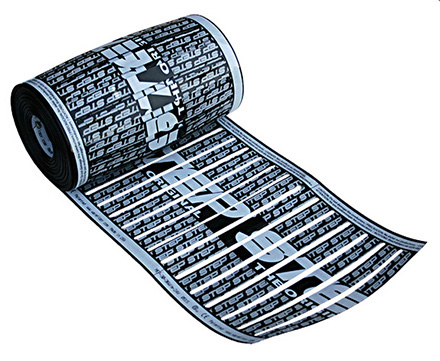 These industry leading roof deicing systems keep the entire roof edges free from snow and ice, whereas the individual runs of heat cable simply provide channels for the runoff. Because the RoofHeat STEP system is low-voltage, it uses transformers to step down high voltage to low voltage (60 V or less). Each transformer controls a specific section of the roof deicing system. And Warmzone roof heating systems can be easily customized to meet the precise needs of each customer.
Industry Leading Support Services
Warmzone is an innovative industry leader in terms of product offering and customer services. Free installation training is provided as well as installation support and professional system design and layout. Electrical and radiant heat experts are on hand to assist you during the training and/or the installation. A library of helpful installation videos is also available on Warmzone's website, as well as a wealth of product information and documentation.
For more information, check out our website or call us today at 888.488.9276.