The Benefits of Installing Radiant Heat During the "Off" Season
Although you may feel that you're still firmly in the cold clutches of Old Man Winter, take solace in the knowledge that spring is just around the corner. And with warmer weather comes the opportunity to start – or finish – those construction projects that you've been planning. For professional builders, warmer temperatures thaw out the slow winter business and the trickle of work often turns into a torrent, complete with deadlines, demands, and new challenges.
Get a jump on your radiant heat projects by purchasing your materials early. There's a good chance that you may be able to take advantage of "early bird" discounts on self-regulating roof deicing systems, floor heating, and ClearZone snow melting system components. And if you're a homeowner, you're much more likely to find an available installer at this time of the year. Later in the season – during prime construction time – finding a contractor – let alone, the one you prefer – who can accommodate your schedule can be a real challenge.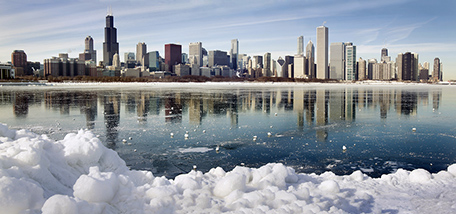 Speaking of contractors and installers, Warmzone maintains a database of experienced, favorably reviewed professionals in your area, so you can be assured that your system is being installed by pros who know about radiant heat systems. And finding these experts early in the construction season is a whole lot easier (and sometimes more affordable) than trying to find one late in the summer.
Warmzone is an industry leader, not only because of the quality of our systems, but because of the wide selection of radiant heat systems and our unparalleled customer services. In addition to one of the largest and most diverse selections of radiant floor heating, roof deicing, pipe tracing, and snow melting solutions, Warmzone provides the industry's most comprehensive service.
When you first contact Warmzone, our professionals will learn about your needs and then provide you with information about the options that would be best for your needs. Because we carry several different brands we're not locked into offering just one or two options by one manufacturer. Our experts will carefully evaluate your needs and then recommend accordingly.
Free System Design – We can provide you with a detailed AutoCAD system design that not only covers the layout and materials of the system, but also includes all the technical information necessary for your electrician. This information includes proper load calculations, breaker sizes, number of breakers, and so on. You'll know all the details prior to any installation taking place.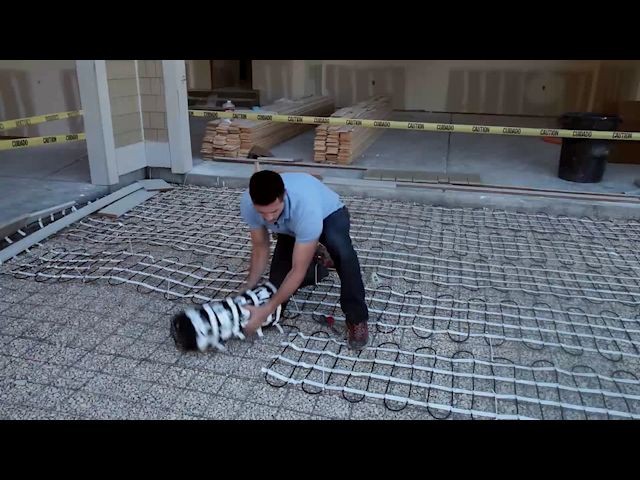 Free Installation Training – Warmzone also provides free interactive installation training. This is an invaluable service that can ultimately save a great deal of time and money in the long run. A radiant heat expert will personally cover all the aspects of your installation, and you can ask questions and proceed at a pace that's comfortable for you. Most training courses take less than an hour, but having this expertise under your belt allows you to install with confidence, and avoid costly or time consuming mistakes.
Free Installation Support – Our support staff is also on hand during the installation. If you or your installers have any questions during the installation, these can be resolved simply by calling Warmzone. Our staff will walk you through the process and help ensure the proper installation – and a happy customer.
Talk with a friendly professional at Warmzone today and get the ball rolling. Radiant heat systems are easy to customize, and our designers are experienced in designing systems that best meet the customers' radiant heat needs as well as their budgets. Call and learn more about the many affordable options and Warmzone's industry leading customer services today at 888.488.9276.