As an industry-leading provider of radiant heat solutions, Warmzone is committed to providing its customers with the most advanced radiant heat system controllers and components. The latest addition to Warmzone's extensive line of products is the Wi-Fi Snow Melting System Controller.
Warmzone's new controller offers basic Wi-Fi functionality, and can communicate the status of the controller to the user, relaying information so the user can choose how they would like the system to proceed. This is a feature previously not available. For example, when the control unit is activated it sends a notification to the app on your phone, and you can then decide to ignore it or turn it off if you do not want the system to run. It will also send you a notification if it detects a problem with the system's activation device. This is currently the only Wi-Fi controller available for radiant snow melting systems.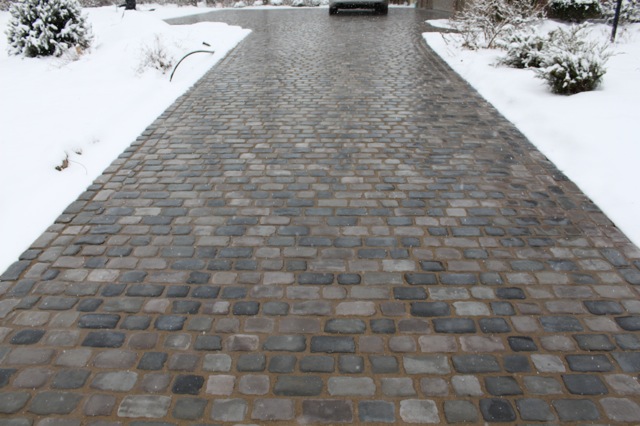 The Wi-Fi snow melting system control unit works with an aerial-mount or in-ground snow sensor to automatically detect snow or ice and activate the system to prevent any snow from accumulating. The unit is compact, and easily installed on a wall in the garage or utility room.
Wi-Fi Control Unit Features:
Automatic snow/ice detection
Compatible with both in-slab and retrofit aerial sensors
Tandem snow/ice detection
Operates hydronic or electric on/off systems
Supports multiple zones with priority
Warm weather shut down
Cold weather cutoff
Idling and manual storm for quick response
Automatic software updates
EconoMelt function
Automated snow melting systems operate only when needed, providing efficient, 'round-the-clock protection to prevent snow and ice from accumulating. In addition to a controller like Warmzone's Wi-Fi Snow Melting System Controller, the systems typically feature industry-leading ClearZone heat cable and an advanced in-ground or aerial-mounted snow sensor. (Warmzone also offers hydronic (water-based) snow melting systems.)
The snow sensors are capable of detecting precipitation as well as temperature, so when conditions warrant, the sensor triggers the control unit, which then sends power to the embedded heating cable.
Radiant snow melting systems are commonly used to heat residential driveways and sidewalks, as well as commercial properties. The systems not only eliminate the need to shovel, plow or salt the area, but enhance safety, which is of paramount importance for business owners.
To learn more about Warmzone and the many interior and exterior radiant heat options, call a friendly Warmzone representative today, at 888-488-9276.