Warmzone Continues to Lead
Salt Lake City, Utah – June 26, 2012 – Warmzone, of Salt Lake City, continues to lead the way in radiant heat solutions. Warmzone's invitation for membership in the National Association of Custom Home Builders was in recognition for its excellence in the manufacture and installation of radiant heated floors, heated driveways and snow melting systems.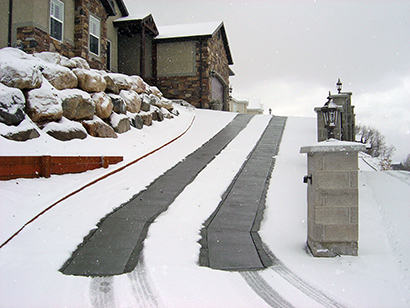 "Warmzone is not interested in mediocrity," says Bryan Morris, national sales manager of Warmzone. "We pride ourselves on our knowledge of the industry and our ability to provide turnkey service and support from design through install. Our goal is to be considered partners and have long term relationships with our custom home builders. To accomplish that goal we must provide unequaled knowledge and service in a very specialized niche of construction."
Radiant heat is Warmzone's focus – its only focus – which is why the staff is among the best in the business. When it comes to designing and installing radiant heat systems, Warmzone engineers and designers have over 30 years of collective experience. Perhaps the most revealing indicator behind Warmzone's leadership and success is its long history of stellar customer satisfaction. Home and business owners alike rave about Warmzone's services during the design and installation of their radiant heat project. A diverse selection of top quality products and unmatched support services during and after installation are key points that separate Warmzone from its competitors.