Solution: ClearZone Snow Melting System
Hey Bryan and other Warmzone dudes.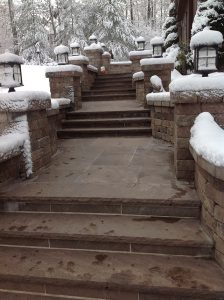 I just wanted to send you this pic with my system finally installed and, of course, a decent snow. This is what I woke up to. Shoveling is for losers. Haha. I rule.
Thanks to everyone at Warmzone for making my life a bit easier.
Matt F.