Radiant Heat – the Most Efficient Heating Technology Today
According to the U.S. Energy Information Administration (EIA), prices for heating homes with fuels from natural gas to heating oil have risen to multiyear highs. With the demand for energy outpacing the growth in supply, homeowners can now expect to see a significant increase in their monthly heating bills this winter. In fact, with nearly half of U.S. households relying on natural gas for heat, those homeowners can expect an average cost increase of 30 percent this year when compared to last year's cold months.
With rising costs, it's important for heating systems to be as efficient as possible. Traditional forced-air systems are the most common heating solution, but unfortunately, they are notoriously inefficient. Advances have been made in furnace technology, yet still, the best systems boast an efficiency of only 80 to 90 percent.
Given the impending increase in home heating expenses, today's homeowners are focusing on more efficient ways to heat the home – as well as ways to supplement their current heating system. If an alternate heating method also produces an increase in comfort, so much the better.
Whether you're looking for comfort or efficiency, or both, radiant heat fits the bill. As the most efficient technology for heating homes and businesses today, radiant heat is fast becoming the heating system of choice for new homeowners, as well as commercial buildings.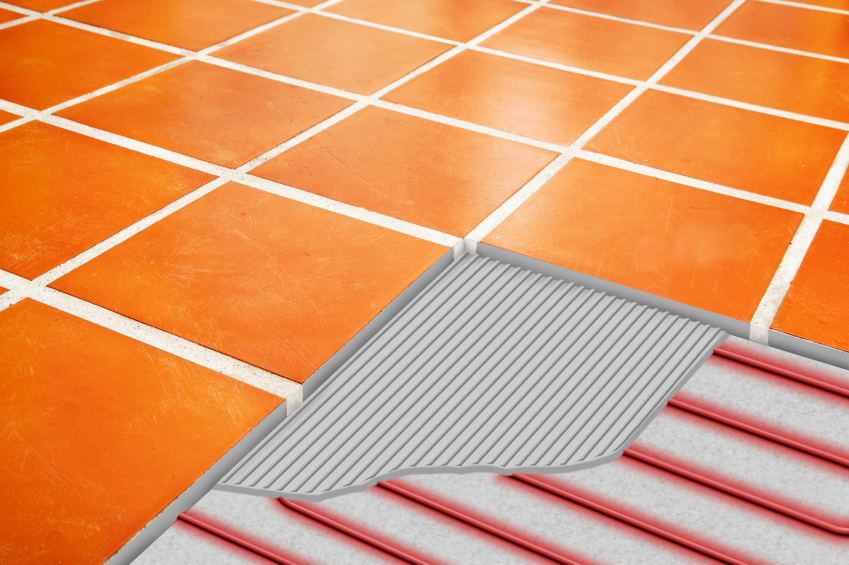 Ninety-nine percent of the energy used for heating floors translates directly into heat. No other heating technology comes close to matching this efficiency. And the comfort produced by a radiant floor heating system is rich and luxurious. One must experience radiant heat to fully appreciate its splendor.
Not all floor heating systems are created equal. Some are designed for heating hardwood floors, while others are designed for heating tile, or vinyl tile or laminate flooring. Feel free to call and speak with a floor heating expert at Warmzone. We will gladly go over all the options and suggest the systems that would be best for heating your home – without any pushy sales pressure.
As an industry leader, Warmzone offers one of the largest selections of radiant floor heating solutions on the market. Our heating elements range from thin heat cable and mats to paper-thin panels, flexible low-voltage polymer panels, in-slab heating cable, and even systems that can be installed under existing floors. The thin panels are installed between the floor joists, allowing homeowners to add warmth to rooms without tearing up the current flooring.
Despite the varied electric and hydronic (water based) systems that Warmzone offers, all the electric floor heating systems offer specific benefits. These systems operate silently, are maintenance free, and significantly more energy efficient. Radiant heating systems also offer health benefits that can be important for the elderly and those with allergies. Traditional forced-air heating systems blow warm air through a series of ducts, circulating dust and allergens throughout the house. Because radiant heat operates silently, heating the home from the floor up, there is no need for vents and a blower. Radiant heated homes have significantly less dust and allergens circulating through the house.
With multiple floor heating options for a variety of applications and mediums, finding the right choice can be tough for homeowners. But that's why we're here. At Warmzone we are dedicated to providing the absolute best customer service in the industry. Not only does that mean free installation training, technical support, and professional system design services, but our free consulting is available so you can feel comfortable with your decision. Take your time, talk with the pros and discover the best system for meeting your heating needs and budget.
Warmzone offers several payment methods, including financing options ranging from no interest, deferred interest, and reduced interest programs. The payment and financing options are designed to give customers a wide range of choices that best suit their needs while allowing them to purchase the radiant heat system of their dreams now. If you're thinking about adding a radiant floor heating system to your home or business, visit our floor heating web pages and call a friendly radiant heat expert today at 888-488-9276.