Why Warmzone is a Leader in Radiant Heat Products and Services
Warmzone is earning its reputation as the highest quality radiant heat source in the business. With the launch of Warmzone's new, streamlined website, as well as the company's impressive roster of heat systems, coupled with computer aided designs (CADs) and the wealth of information and insider designer talent, Warmzone is constantly leaving the rest of the competition out in the cold.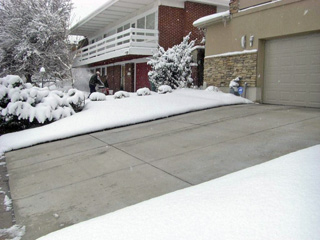 Warmzone's new website was launched with one goal in mind – putting information and easy contact into the hands of the consumers. According to Warmzone VP of Sales and Product Development, Brandon Weaver, consumers deserve to have as much current radiant heat information as possible at their fingertips. "Homeowners are carefully researching and comparing before making any significant purchases nowadays," Weaver explained. Warmzone.com was designed to make that research easier. Warmzone's revamped website is the one-stop resource to learn about the newest in radiant floor heating systems and snow melting systems, as well as the place to request a free quote.
There are two ways on the website to get in contact with Warmzone and ask the questions that you, as a homeowner, need to know. The first way is to log on to the Warmzone website and click on "Request a Quote." From that page, it's easy to find information on the product that is most important to your specific needs. The other way to contact Warmzone is simple: Click on the "Contact Us" link. Answering a few questions on that page will help a Warmzone expert set you on the right path to a warmer home or snowmelt system.
Warmzone Offers Top Products
Why Warmzone is the Leader (Part II)
Warmzone takes pride in its impressive roster of products designed to suit every need. Not only can Warmzone heat your hardwood floors and kitchen tiles, but they also provide snow melting systems, roof deicers, and Runtal energy-efficient wall-mount heaters. Warmzone's innovative approach is to use many of the top brands and types of product, which helps keep heating solutions at prices you can afford. As the premier provider of radiant heating systems, Warmzone wants to warm you from the ground up, and they have solutions that can target any type of floor or snow melting solution.
With all of the different types of industry-leading heat solutions at their fingertips, Warmzone experts and designers employ easy-to-read and understand Computer-Aided Designs that explain exactly how the project will be envisioned. This CAD is not only crucial to finding the best way to heat your home, it's also a time and money-saver that makes sure the project is sound from any angle. Every single Warmzone system is custom designed from CADs to fit your home and your wallet's needs.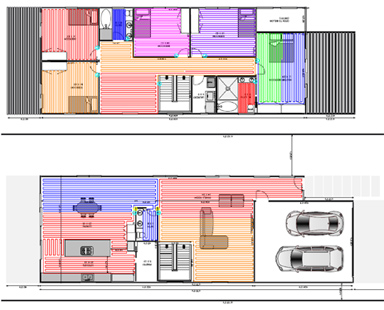 The people at Warmzone are especially climate-attuned. Every expert and designer is fully aware of the environment and our increasing dependence on harmful energy sources, which is why Warmzone is an advocate of green, renewable energy. Warmzone emphasizes green energy in the products that they carry, as well as how those supplies are shipped. Most companies ship from manufacturer's to their own warehouses, and then from those warehouses, to the customer – but to cut down on gas emissions and customer shipping cost, almost all the materials Warmzone uses can be shipped directly, from manufacturer to customer.
Warmzone is committed to finding you a solution that will help you find warmth in your life. Whether you need to keep your driveway free of snow, or your feet toasty as you enjoy breakfast with your family, Warmzone has the solution that will make your day cozier.
Request a FREE quote or call 888.488.9276 today.