Investing in your home is one of the best ways to increase monetary value and pride of ownership. Every homeowner wants their home to have a beautiful exterior and amenities that make life easier and more comfortable. Warmzone offers many amenities for savvy homeowners, including heated flooring, roof de-icing systems, snow-melting systems for driveways, and more. Warmzone's products can increase home value and make the job of "homeowner" a little easier.
Warmzone that respects and values its customers, and working with a company Warmzone can be invaluable. Customer service support services at Warmzone are unparalleled in the industry and assure that its customers get what they need for their home while keeping within their budget.
Customer support at Warmzone starts the second you browse the website. Information about the basics of radiant heat, from how it works to shipping information is readily available. A good place to start for any customer is Warmzone's FAQ page. Found here, it contains answers to questions you may have when browsing the website. The FAQ page features questions about individual products, shipping, and a glossary to help you understand anything you may not know. You can also find articles and editorials here with practical information about radiant heat and its applications.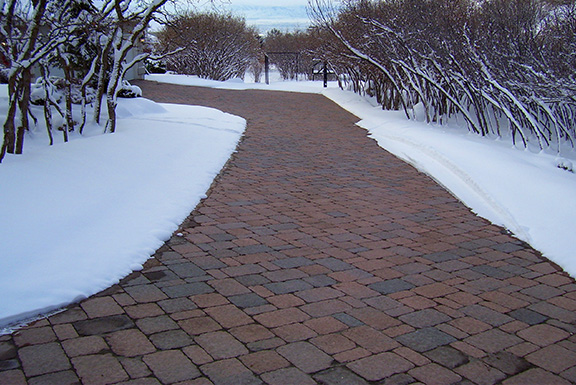 If you're ready for more in-depth information check out the product literature page. Warmzone's product catalog, data sheets, technical guides, system overviews, and other valuable documents are available here. This extensive library has any information needed for Warmzone products. Installation guides are also available here to not only make the entire process of buying a radiant heating system a breeze, but to give prospective buyers some insight in regards to the installation process. An online instructional video library is also available through Warmzone University. Here you will find a variety of informational videos. Videos feature everything from showing timelapse footage of snow-melting systems as well as installation how-to videos. Customers can revisit the video center as they see fit. This is another valuable service that provides customers with peace of mind.
In addition to providing a wealth of documentation, videos, and online information, Warmzone provides other support services that truly set it apart from the competition. One of the most valued services is Warmzone's free installation training. Installers can take the training online, via web conference, where an experienced instructor will cover every aspect of your installation. The courses typically take about an hour, but you can stop and ask questions at any time. Photos, illustrations, and video clips are shown throughout the training.
When you purchase your system, Warmzone's professional design team will create a detailed layout for your system. The system design will include all of the proper materials, design, and electrical information needed by your electrician. This is a valuable roadmap that simplifies the installation, and helps to ensure the system components are installed correctly.
Warmzone also maintains full-time installation support personnel. If you have a question during your installation, you can call Warmzone and speak with a friendly radiant heat expert who will help to resolve any issues at hand. We also maintain relationships with experienced installers around the country, so we may be able to recommend a trusted installer in your area.
The most important asset that Warmzone offers its customers is its staff of trained, friendly customer service professionals. When you pick up the phone and call Warmzone a customer support specialist will help you with any questions and concerns. Our dedicated team will help you find the right products for your project. Radiant heat experts will work with you to meet your needs and your budget.
Whether you are a homeowner or a business professional, Warmzone is the radiant heat expert you can trust. Warmzone's commitment to providing the best, comprehensive customer service in the industry means you can rely on us and trust our products. Our comprehensive customer support services assure purchasing, designing, and installing each radiant heat system is as easy and hassle-free as possible. Find more information and links to mentioned services in Warmzone's pressroom and get started with your radiant heat project today. If you have questions, or you're ready to speak to a customer support specialist, contact us today at 888-488-9276.