The Powerblanket Heating Mat is Convenient to Pick-Up and Go
If you find more and more of your outdoor projects are taking you away from home, do not fret. Some projects are close to home, while others take you a little further from your handy tools work space. If you require a outdoor warming blanket, a battery warmer, barrel heater, engine warmer or insulated heating blanket of any kind, the Powerblanket has a portable heating solution for you. The innovative Powerblanket is a weatherproof heating mat that can be plugged in to any 120V outlet. The portable heating mats may be linked together to achieve specified lengths for a variety of projects and uses.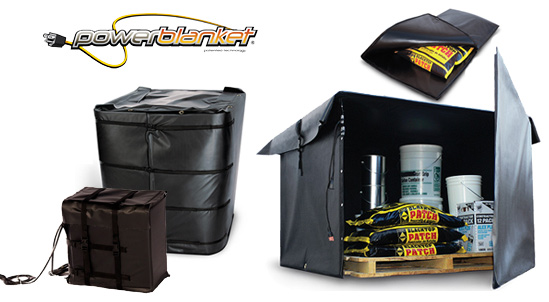 People everywhere need a way of transporting all their equipment. The ingenious thing about the Powerblanket is that they can be packed up and moved to different sites with relative ease. The concrete curing blanket has many uses and can even be hung to cure walls and columns, leaving it unrestricted from ground use.
The portable heating mats may be used in large scale construction projects as well as small home improvement projects and can be transported back and forth between each site. The portable heating mat known as the Powerblanket is handy on just about any outdoor job. Pack it up and you are ready to move.