Illustrations, How-to Videos and More
Installing a radiant snow melting system is not especially complicated, but there are some important steps to remember to ensure that the system is installed and performing correctly. In addition to Warmzone offering technical support for installers as well as free installation training, Warmzone provides a wealth of information online. Some resources include helpful illustrations as well as informative installation "how-to" videos that are posted online. Below are samples of snow melting system illustrations and radiant heat videos.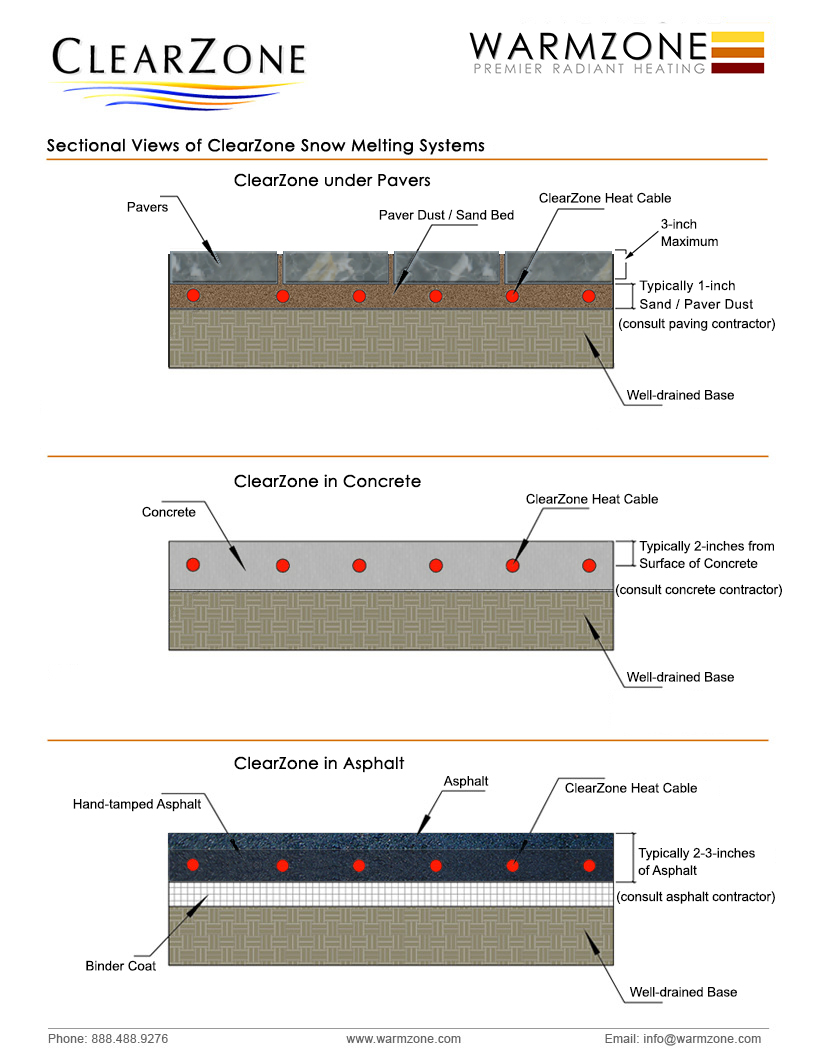 Click on image to enlarge.
Another helpful illustration for heated driveway installations outlines how to embed the cable splice for the heating cable. The example below shows a snow melting system installed to heat a concrete driveway.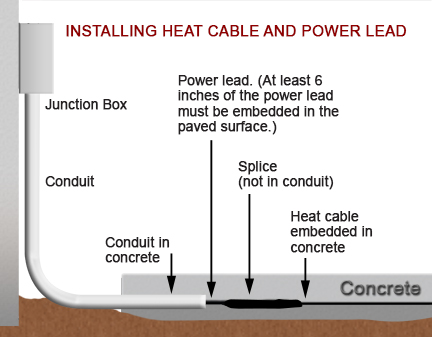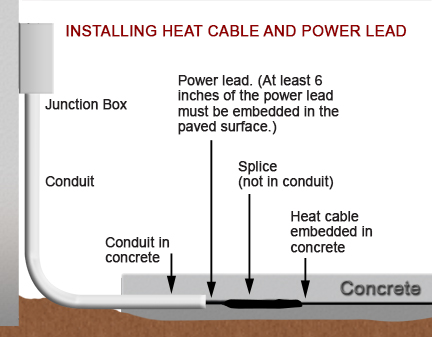 Click on the image to enlarge.
The illustration below provides a general overview of an electric radiant snow melting system and its components.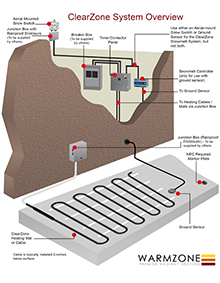 View the ClearZone Snow Melting System Overview (above). Click on the image to enlarge.
Also, check out Warmzone's online instructional installation videos. Topics range from reviewing and filling out warranty information to proper cable installation techniques and wiring of the system components.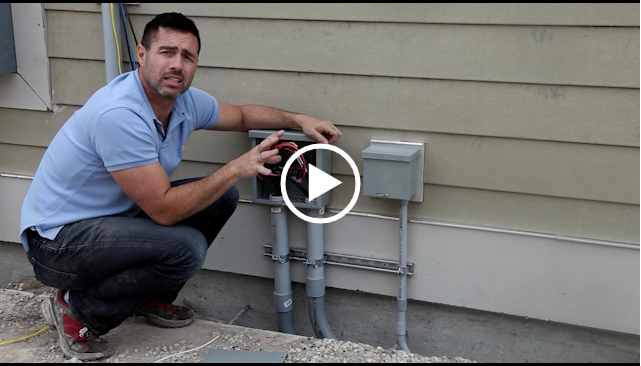 View additional radiant heat documents and illustrations.
View our Installation Overviews web pages.