Warmzone's Vast Offering of Proven Products is Unmatched
Radiant heat is becoming more popular each day, given its luxurious comfort and remarkable energy efficiency. The versatile heating technology can be used in many applications, whether you are heating your floors, heating a driveway, or melting snow and ice from your roof or gutters. Warmzone offers industry leading products and customer service that make adding radiant heat to any home or business a simple, pain-free process.
Radiant heat differs from traditional forced air heating systems as it heats objects as opposed to air. With radiant heat, the air comes into contact with the heated object, such as the floor, and produces warmth that needs to be experienced to be fully appreciated. The room warms evenly from the floor up, adding to the efficiency while creating a particularly comfortable environment for small children. Using radiant heat to warm your floors helps reduce heat loss and keeps the temperature steady throughout the heated area. Radiant heated floors also offer other benefits. Because there is no blowing air through ducts and dusty vents, the transmission of dust and allergens in the home is greatly reduced.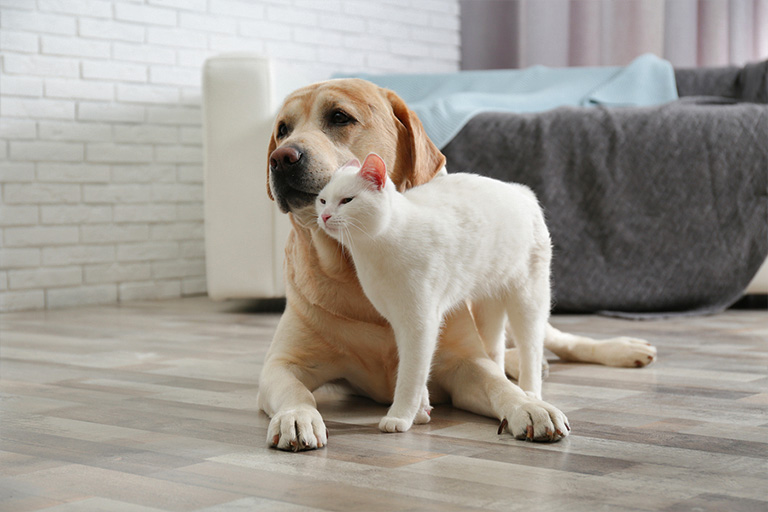 To achieve this clean, even and efficient heat, all radiant heat systems have three main components. The first component is a heating element. The heating elements can be electric or hydronic (water based), and provide heat to the object they are in contact with. To begin this heating process, the element is triggered by an activation device/thermostat that utilizes either an ambient temperature sensor or an in-floor (embedded) sensor. The thermostat sends power to the heating element to warm the floor.
There are two main types of radiant heat systems – electric and hydronic (water-based systems). Electric systems typically use a thin resistance electric heating cable (the heating element). This cable is typically installed in thinset directly under the flooring, such as tile, vinyl tile, or stone, etc. Hydronic systems use a boiler to heat a mixture of propylene glycol and water, which is then pumped through special PEX tubing. Because of the need for a boiler, manifold and pumps, hydronic systems require a dedicated "mechanical" room for the system, and installation is quite complex.
Warmzone offers a number of radiant heating systems that can be installed in almost any area and medium of flooring in the home. Both electric and hydronic systems are available for floor heating, but electric heating is preferred by most homeowners. Any surface in the home can be heated, but choosing a system that best fits the flooring in the area to be heated is crucial to an efficient and safe heating system. Here is a general outline of different systems that are best suited for specific types of flooring.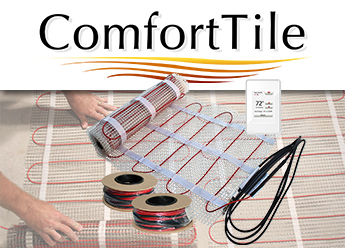 Warmzone's ComfortTile floor heating system is perhaps the most popular and versatile option for heating floors in your home. The heating element is UL listed single-point connection, twin-conductor cable that is durable, and safety approved for wet locations. ComfortTile cable is flexible and is available on spools or pre-spaced mats. The ComfortTile floor heating system can be used with many mediums. From luxury vinyl tiles, to ceramic tile, marble, or stone, ComfortTile is an option that can be customized for any room, and will heat any flooring efficiently and evenly. If using ComfortTile in areas that may be susceptible to water, a membrane system such as Prodeso can be used to house the cable can be installed underneath the flooring to house the cable and protect the flooring and cable from water, as well as shifting and cracking that can come with tile, marble, or stone.
Beautiful wood floors, whether engineered or hardwood, are also great candidates for radiant heat. When choosing a system for wood floors, make sure to know whether the floor is floating or nailed, to ensure matching it with the right radiant heating system. For floating floors, FilmHeat is the most recommended option. (Low-voltage FloorHeat STEP and FoilHeat are also popular options, with the low-voltage system being particularly effective for heating hardwood floors.) These systems utilize three unique heating elements. The FilmHeat system features a near paper-thin "film" heating element that is laid out directly under flooring. FoilHeat features fluoropolymer insulated heating cables that are sandwiched between reinforced layers of aluminum foil.
Low-voltage FloorHeat STEP utilizes thin, flexible polymer heating panels. All of these systems are proven, and easy to install, and a great value for heating floors. For nailed floors, the FloorHeat STEP low-voltage system is an excellent choice because it requires no floor build-up, and the thin self-regulating polymer heating element can be nailed or stapled through.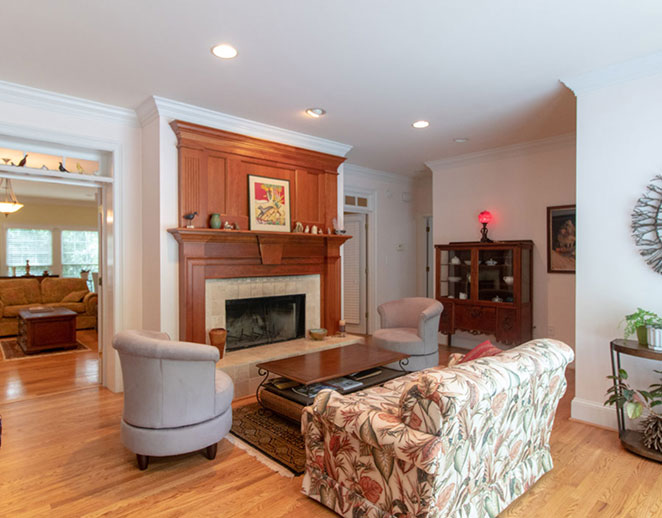 For laminate flooring there are many proven options. FilmHeat, FloorHeat, and FoilHeat are great choices for laminate, but RetroHeat is also available. RetroHeat's thin heating element panels feature thin "film" elements like FilmHeat, but this system can be used to add heat to existing flooring. If you can access the floor joists from below, the heating element can be stapled up between the joists so you don't have to tear out your existing floors. RetroHeat panels can be cut onsite to ensure proper length, and simply nailed or stapled to the underside of the subfloor. Batt insulation is then stapled up over the RetroHeat to direct all the heat upward to warm the floor.
Radiant heat can also be installed in concrete flooring. In-Slab heat cable from Warmzone is a heating cable especially designed for installation into concrete slabs. The cable is secured 1 to 2 inches below the surface. Hydronic heating systems can also be used in concrete, and are ideal for heating larger areas.
With all the options available to heat home flooring from Warmzone, finding the right system for your system is easy. Check out the guidelines below to find out which systems are recommended for your type of flooring.