Check out Warmzone's Luxury Home Heat Amenities
There's no denying the benefits of radiant heat. Clean, silently operating, maintenance-free floor heating systems seem to be the future of home heating. While the technical benefits of these energy-efficient systems are beyond dispute, the advantage that homeowners are most enamored with is the unique, luxurious warmth. Those who have experienced a radiant heated floor can attest to its remarkable comfort. Unlike traditional forced-air heating systems, radiant heat systems distribute heat evenly from the floor up, basking the room in warmth.
Because of its many benefits, radiant floor heating technology is playing a prominent role in today's new home construction. Warmzone offers one of the largest selections of floor heating solutions on the market, with each system providing specific benefits for virtually every type of floor heating application. From thin radiant heat cable and heat cable in mats, to thin heating panels and more, Warmzone offers radiant heat systems designed for all types of flooring. There is even a system with heating elements that can be installed between floor joists to heat existing floors.
Certainly, radiant heat can add to the overall comfort of a home. But did you know that there are additional options that you can take advantage of to add more warmth and convenience to your home?
Warmzone offers homeowners an array of luxury amenities. These amenities include elegant bathroom heaters, towel warmers, designer kick board and radiant panel heaters, fog-free bathroom and vanity mirrors, and even countertop heaters to take the chill out of your home's most popular gathering place, the kitchen. Adding some of these premium-quality amenities can enhance the quality of life for your family, but it may also spoil you a little.
If you're looking to add elegance and comfort to your kitchen, office, vanity, bathroom, or more, check out Warmzone's "comfort-zone" products below.
Baseboard, Pedestal, and Wall-mount Panel Heaters
Sometimes it's nice to have a little extra warmth in your favorite rooms. That's why Warmzone offers a variety of convenient electric wall-mount and freestanding panel heaters. Warmzone's Runtal® Electric Wall-Mounted heaters give homeowners an attractive option for eliminating cold spots in your favorite rooms. These efficient heaters blend high output performance and low surface temperature in a durable flat-tube design, and are available in lengths from 3 to 10 feet (in increments of one foot).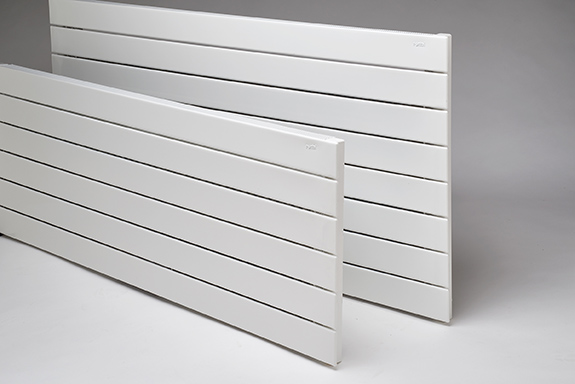 Warmzone's electric wall-mount panel heaters are ideal for adding heat in areas where floor space is at a premium. With high output and sleek profile, these durable flat-tube design heaters can either accentuate the room's style or discreetly blend into the existing interior design.
Bathroom Heaters and Towel Warmers
If you're looking to add a little warmth to your bathroom, or grab a nice warm towel after your shower, then check out Warmzone's stylish bathroom heaters and towel warmers. The bathroom towel warmers not only keep towels warm and dry, but they can provide additional warmth for the bathroom. Warmzone carries a variety of attractive flat panel and round tube bathroom heaters that not only add comfort, but style to your bathroom.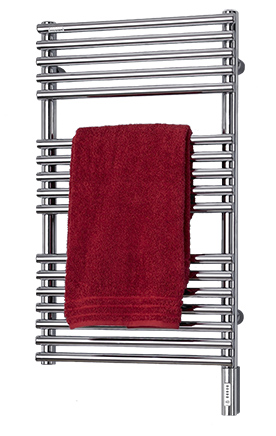 Fog-free Mirrors for Showers, Bathrooms and Vanities
Warmzone offers a series of stunning fog-free mirrors that can be used in showers, as well as bathrooms and vanities. The mirrors feature a thin heating pad built in behind the mirror that gently warms the surface to prevent condensation from accumulating. The beautifully designed mirrors are available with optional LED lights, and are easily mounted flush in your shower or vanity, creating gorgeous, upscale looks. A variety of sizes are available, with or without LED lights, and different LED light configurations.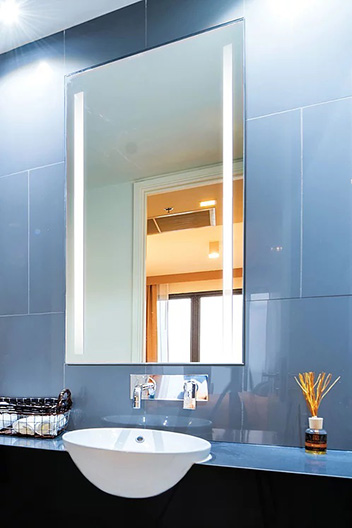 FeelsWarm® Countertop Heaters
Warmzone's FeelsWarm® countertop heaters are designed to add comfort to your home's most popular work and gathering spots. These easy-to-install "stick-on" heaters feature thin, customizable panels that conveniently adhere to the underside of granite, quartz, or stone counters. The panels safely heat the countertop about 20-25 degrees above room temperature to take the chill out of the stone and provide comfortable warmth. The low-voltage countertop heaters are affordable and have a very low operating cost, and can be applied under just about any type of existing counter as well as in new construction applications.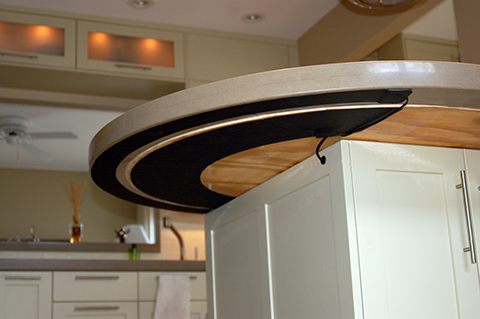 Warmzone is one of the largest providers of floor heating, snow melting, and roof de-icing systems, as well as luxury home heating amenities. For more information about our radiant heat systems or luxury amenities, contact a friendly Warmzone representative today, at 888-488-9276.