Don't Limit Yourself When it Comes to Home Heating
Your mom and dad always told you to reach for the stars and to dream big. Now you are all grown up and it seems very little in life helps us actually feel like we're achieving those big dreams. But when it comes to your home heating you can be a hero in your own right. You can dream of heating your house all the way to the sky, or at the very least from your floor to your ceiling. In-floor radiant heating can do that very thing. Radiant heat cables beneath your floor surface allow the radiant heat to permeate your home with comfortable warmth from the floor all the way to the ceiling.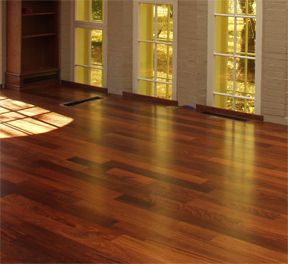 It may not be feasible to send your heat all the way to the sky, but there's no reason you can't aim for at least the top of your wall paper. Home heating is simpler than ever with radiant heated floors. The heating cables coil quietly beneath the surface of your carpet and emit constant, comforting warmth throughout the room or the whole house if you are lucky enough (or smart enough) to install it in each room of your home. Each room can operate with its own floor heating thermostat, so you have precise control when it comes to efficiently heating only the rooms in your home that you choose. With forced air systems, you can close the vents the rooms where you don't need the heat, but the furnace still operates at the same level. With radiant heated floors, you can choose exactly what rooms to heat so you don't waste any energy. Now that's a smart way to warm your floors and heat your home.
In addition to in-floor heating being an energy efficient method of home heating, radiant heat systems also cut down on unwanted dust and allergens as well, which are two notorious downfalls of forced air. Go big, dream big, and heat big – without the BIG utility bill. With in-floor radiant heating you'll be achieving the best in home heating