We can Help With Complimentary Consulting, Design and Post-Sales Support Services
If you're currently shopping radiant floor heating solutions for your home, it's important to choose a company that can deliver competitive prices, complete system design, and post sales support in equal measure. Warmzone can do just that. The folks at Warmzone have one goal in mind—to offer the best radiant products in the industry and professionals to help with all aspects of your project, making the sale, design and installation as smooth as possible.
You'll get more for your money with a Warmzone radiant heat system than any competitor. At Warmzone, you'll benefit from:
Radiant experts with the most industry experience
Non-biased radiant heat information based on your specific needs
In-house expertise to help you with any concerns you or your client might have, including:
Mechanical Engineers / Designers – Warmzone will custom engineer and provide a detailed layout for each job.
Technical Installation Support – We will support you through all aspects of the installation.
Hydronic Experts – Assist with all the details of your designs, installation and applications.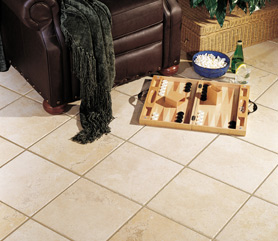 A diverse selection of top quality products and unmatched support services during and after installation are key points that separate Warmzone from the competition. Your Warmzone purchase entitles you to an impressive menu of professional support services. From conception to completion, Warmzone's master electrician and other installation experts are always on hand to assist you with your radiant heat project, if and when you need it.
Before you make any formal purchase decision, you'll benefit from a thorough assessment of your project. Warmzone's professional team of mechanical engineers / designers will evaluate your radiant heating system from top to bottom and create a detailed CAD of your system layout. You'll have a clear understanding of the electrical requirements, technical specifications and system performance before any heat cable is installed.
Warmzone recognizes that radiant heat systems are only as good as the installation. They will work closely with you to ensure proper system installation, long after your initial purchase is completed; and stay with you until your radiant heat system is installed and working properly, to your complete satisfaction.
The fact is, when it comes to radiant heat, you simply won't find a more knowledgeable, helpful and friendly staff than the folks at Warmzone. Their consultants are highly trained, experienced radiant heat professionals; craftsman who take pride in meeting your needs and are willing to listen. A wide selection of top radiant heat products also gives these professionals the opportunity for honest, unbiased recommendations that fit your needs, from actual heat requirements, to budgetary concerns and project timing.
If you're going to install radiant heat, then do it right. Use the best products and work with the most experienced, knowledgeable professionals available. A radiant heat system is only as good as its installation, so it makes sense to go with the experienced pros at Warmzone, who offer the best customer service and installation support in the business.
Warmzone: The Most Comprehensive Online Information Resource
Warmzone's heating up the web as the largest digital radiant heat information and resource provider
If you're in the market for a radiant heat solutions provider, but waffling on which one to choose, it's worth putting Warmzone at the top of your list. Because radiant heat is a relatively new technology for many consumers, Warmzone is dedicated to providing convenient, clear information to their customers, a philosophy that begins with interactions between customer and radiant heat expert, and extends to the web.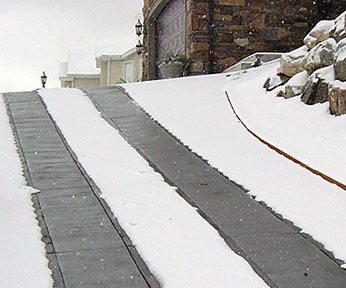 You'll find the most comprehensive digital library of radiant heat information and resources available today at Warmzone.com, including downloadable versions of installation manuals, user guides, installation manuals, cross section diagrams and more, available to you, 24/7:
Articles —Read on all types of radiant heat applications, from small home floor heating projects to large industrial snow melting systems. You'll undoubtedly find what you're looking for in our vast online catalog of radiant heat articles.
NewsBlogs —These blogs cover many, many topics ranging from indoor radiant heat systems to driveway heating, roof deicing and radiant snow melting systems. You'll enjoy firsthand accounts from real radiant heat customers, including professional installers and "do-it-yourself" homeowners, as well as installation tips, "how-to" guides, product comparisons and information.
Press Releases —Get up-to-the-minute Warmzone company news and radiant heat product information, including late-breaking industry information and product releases. Or search the archive for past and current industry trends, news and more.
Warmzone University Instructional Video Library —You'll find lots and lots of television clips as well as installation videos on Warmzone, and various types of radiant heat systems; including broadcasts from the Bob Vila show, the Do-it-Yourself television network, and the Platinum Television Group's feature of Warmzone on its education series, Great Tastes.
HotNews —Tap into the company newsletter for the most current radiant heat industry information, HotNews. There's something for everyone—whether you're a homeowner or a radiant heat installer, you'll find up-to-date industry news, insightful project spotlights, new product information, technical tips and more.
In addition to these superior online resources, Warmzone offers an unparalleled menu of energy efficient alternatives to traditional heating systems, backed by the experience necessary to truly your needs and propose a radiant heat system that will provide the results you desire without weeks of research. Warmzone has formed relationships with companies worldwide that are best in class, allowing them to offer the highest quality, proven products at the best prices available. Check them out today at www.warmzone.com, or call Warmzone at 888.488.9276 to start planning your next radiant heat project.