Radiant floor heat offers clean, energy efficient, maintenance-free warmth. In addition to offering next-level comfort, these are just some of the benefits that have new builders installing these systems in record numbers. The flexibility of these systems gives builders a wide variety of custom options for both residential and commercial applications. The systems can be easily customized to meet the specific heating – and budget – needs of each customer.
In addition to heating entire homes, radiant heat can be easily tailored to complement one's existing traditional heating system. Floor heating systems can be installed to add unmatched comfort to your favorite rooms, or warm trouble spots in your home that are notoriously difficult to heat. The systems grant homeowners with tremendous options for installing a precise and efficient means for optimizing comfort in the home.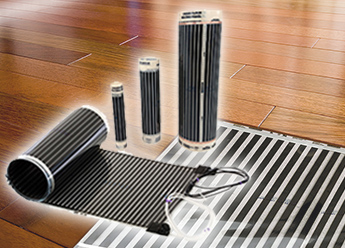 While the features, performance and environmentally friendly aspects of radiant heat contribute to its surging popularity, one must also be aware that not all radiant floor heating systems are created equal. In fact, it may come as a surprise to some homeowners that there are so many different types of floor heating systems and technologies (such as electric and hydronic). But fear not; you don't have to feel overwhelmed.
The floor heating options are easy to evaluate, and the variety helps to ensure that you'll have the best solution for heating your specific floor type and layout. Having one of the largest selections of floor heating systems in the business, Warmzone® can ensure that each customer is matched with the ideal solution for their home. We offer free consultation, so feel free to call and learn more about the available systems. And rest assured that Warmzone carries only the most trusted and proven floor heating systems.
When determining which floor heating system is best for your home, the choice is influenced by the type of floor that you have. For example, if you're looking to heat a floating floor, one of the most popular and highly recommended solutions is FilmHeat™. This innovative floor heating system utilizes a near paper-thin heating element (just 0.016-inch thick) that is laid out over the underlayment on the subfloor, and then the flooring is installed over the element. No alarms, special tools, or self-leveling compounds are needed.
The system does not require mortar or adhesives, so there is virtually no floor buildup, and the heating element can be easily cut onsite. FilmHeat is designed specifically for installation under floating floors, but the versatile element can also be used to heat other floor types. (Talk to a floor heating expert to learn more.) A variation of the FilmHeat system (RetroHeat®) uses a similar heating element that can be installed between the floor joists to heat existing floors. The heating panels are stapled up between the joists and then Batt insulation is installed to direct all the heat upward to warm the floor. This is the most affordable option for heating floors without having to conduct any major remodeling.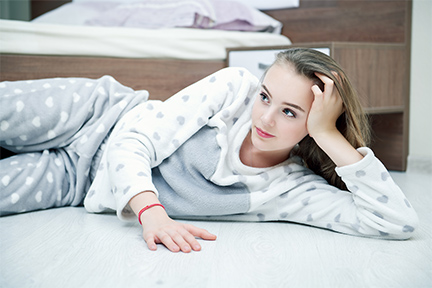 Warmzone's most popular electric floor heating system is the ComfortTile® system. The ComfortTile floor heating system is perhaps the most versatile, but is designed especially for heating ceramic tile, vinyl tile, marble, and stone floors. This proven system utilizes thin heat resistance cable that is available in individual lengths off the spool, or pre-spaced in mats that can be rolled out for quick, convenient installation. ComfortTile mats feature thin heat cable that is pre-spaced and affixed to a flexible mesh with an adhesive backing. The mat can be quickly rolled out over the area to be heated and secured to the subfloor. The mats are available in a variety of lengths, and are 18-inches wide and pre-terminated for use with 120V and 240V. The twin-conductor heating cable is made with premium materials, enabling ComfortTile heat cable to provide superior floor heating performance and fast response times. As one of the most versatile floor heating systems, ComfortTile can be effectively used to heat a wide range of other floors and various applications. This trusted floor heating cable also carries a 25-year warranty.
In-Slab™ heat cable is another popular option for those looking to efficiently heat basement floors and concrete slabs. This rugged cable is thicker than other floor heating cable because it is designed for installation during concrete pours. The cable is positioned in the area to be heated, and concrete is then applied. The In-Slab heat cable should remain about 2-inches from the surface of the concrete. Any type of flooring can then be installed over the concrete floor. This is one of the most affordable, and effective ways to heat cold basement floors, or any floors on concrete slabs.
Floor heating systems that use thin heat cable (I.e. ComfortTile) can also be used with a membrane system, such as Prodeso®. Prodeso membrane is an uncoupling and waterproofing system used for heating floors and other surfaces without expansion joints in the screed. The flexible membrane has pre-engineered grooves for the heat cable, and is laid out directly over the subfloor before the tile or other flooring is installed. The Prodeso underlayment membrane, heat cable and flooring can be installed the same day. The floor heating system has a minimal floor buildup of less than ¼-inch.
Warmzone offers several other types of floor heating systems, including low-voltage floor heating systems, hydronic (water-based) systems, and more. For more details about the many proven options that are available, call and speak with a floor heating expert today, at 888.488.9276.