A Smart Choice for Increasing Your Home's Value
As the housing market crash continues, it seems that even the falling prices, incentives and rebates still aren't enough to entice new buyers. A year ago a finished home would sell in 4.3 months, it now takes an average of 6.3 months. If you are already a home owner, switching your home from fossil fuel heating to electric radiant heat will not only help protect your investment, but provide an earth friendly efficient alternative that will make your home more attractive to potential buyers.
The best choice for radiant heating is the ComfortTile cable and mats. The CT systems continue to be Warmzone's best selling electric heat product, and it's no wonder considering Warmzone attaches a 10-year warranty to every system sold.
This system is the most robust radiant heating product on the market and is manufactured by an industry leader that has been providing quality products for decades.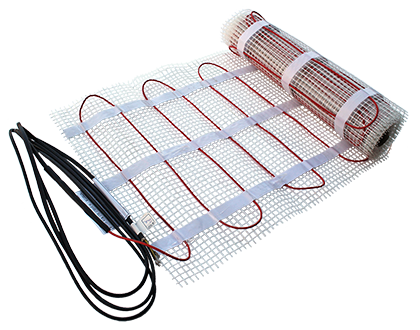 The most popular spaces for radiant heat in the home are the kitchen and bathroom areas. These areas tend to be the largest area of tile in the home, which also makes it the most difficult to heat. Forced air heating systems only warm the air, which leaves the floors cold and drafty during cold weather months. Radiant heat provides a uniform temperature from ceiling to the floor and warms all the objects and furniture it contacts.
The ComfortTile radiant heating mats are the easiest systems to install. They arrive with the CT cable already woven into it, and comes with a convenient, easy-to-use adhesive backing.
Warmzone's website is filled with information about how to best install the product beneath tile, stone, and concrete applications. We also have a full staff of professionals available to help you through every step if you choose to install the system yourself. If installing it yourself isn't your thing, Warmzone has a network of installation professionals in your area that are experienced installers of our systems.
Warmzone has now made the ComfortTile mats more affordable than ever, making it easier for everyone to enjoy the warmth of radiant heating in their homes. Now is the best time to start remodel projects and ready your home for the upcoming winter months, especially if you are pouring new concrete.
Project Highlight – University of Minnesota
Warmzone was recently approached by the Forestry Resources Department of the University of Minnesota, Twin Cities, with a horticulture study that needed Warmzone's help. The solution: ClearZone radiant heating cables.
The University purchased 46 reels of ClearZone heat cable to measure growth variations in different temperature plots. University officials chose the ClearZone system because of the easy-to-program thermostat, versatility and high durability in outdoor conditions.
The radiant heat system enabled Forestry Department students and faculty to create controlled environments in which to conduct accurate growth rate studies.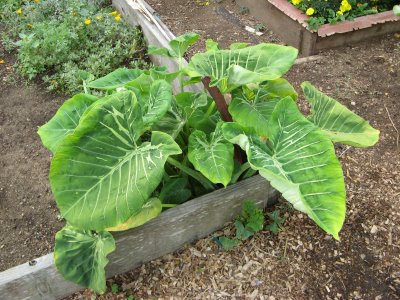 The predominant outdoor use for the ClearZone system is to heat driveways, parking lots, sidewalks and bridges. It is especially useful on disability ramps, where safety and ease of use is most important.
In the past, radiant heat systems have been viewed as a luxury that only a few could obtain. But that's changing. More and more consumers living in cold regions are discovering that the benefits of radiant heating far outweigh the initial cost.
The study by the University has opened up new avenues for radiant heating that have never been used before. Although still a new concept, the study proves that radiant heat has the potential to be used by home and garden enthusiasts to create a tropical oasis in just about any location to maintain ideal growing conditions.