While Warmzone has established itself as one of the most trusted radiant heating solutions providers in Northern America, its leadership status is not due solely to its line of renowned, proven radiant heat system components. Warmzone distinguishes itself from other providers through its unparalleled customer service offerings.
Warmzone was founded on the philosophy of providing customers with the industry's most advanced, proven products at the lowest prices possible. But quality products alone – even when combined with highly competitive pricing – does not guarantee success, which is why Warmzone structured its business to give customers innovative, superior service. While providing professional AutoCAD layouts showing the precise layout and proper materials, the design also includes all the vital system information such as the correct load calculations, breaker sizes, and number of breakers, etc.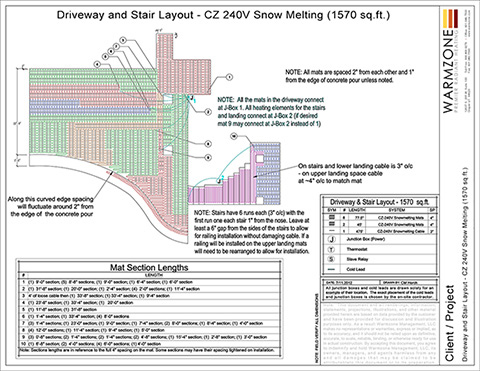 In addition to its professional design team, Warmzone also houses a dedicated support staff to assist you during the installation if you choose. (Many radiant heat providers claim to offer this service, but in most cases, that "support staff" is nothing more than salespersons or designers who are asked to multi-task when a customer calls with installation questions. )
By working with Warmzone, I feel like I have the best radiant heat partner working with me, so I never feel alone during the installation process. The designer, engineer and electrician are always there for me if I have any questions or needs.
– Veron Landscaping
Warmzone was very responsive to our needs, giving us a cost effective and simple solution. I would definitely recommend Warmzone to my friends. 
– Richard (Snow melting system customer in Connecticut)
Just wanted to say, I'm most thankful for the extra mile you guys went to ensure the snow melting system was installed correctly and works properly. On a scale of 1 to 10 regarding customer service/customer care, Warmzone receives 10+++ in my book!!! I truly look forward to working with you guys in the future.
– John (Snow melting system customer)
My hat goes out to all at Warmzone for your great product and customer service. I feel that your company is one of the best for customer service!!! Thank you Warmzone for the great service.
– Rick (Floor heating system customer, Maine)
---
Warmzone Services Include Instructional Radiant Heat Videos
Warmzone consistently leads the pack in terms of providing personal and innovative customer services. Fortunately, Warmzone's leadership in customer service offerings has forced other radiant heat companies to scramble and improve their services, benefiting radiant heat consumers everywhere. But from its inception, Warmzone has been the clear leader, ranging from its informative website and online documentation and education resources, to premier system design, personal installation support, and free training. Warmzone has proudly raised the customer service bar to benefit all consumers who are considering radiant heat.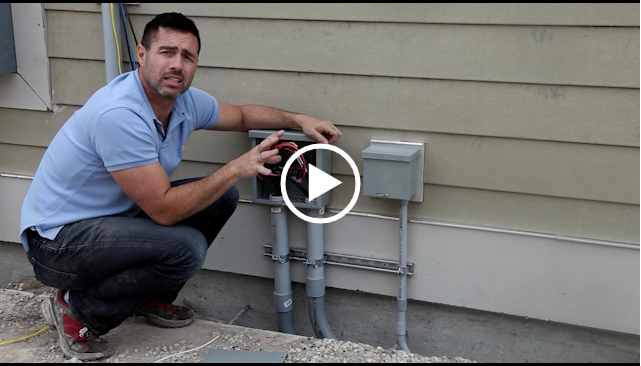 Among construction professionals, one of the most valued Warmzone services is the free installation training. Installers can attend courses in person or online via WebEx. In many cases, installers can even arrange to have an instructor provide training on location or supervise the installation in person. After successfully finishing the course, installers receive a certificate of completion. Warmzone can then refer future projects to the "certified" installer as other installation opportunities arise in the area.
Knowing that the proper installation of a radiant heat system is crucial to its success, Warmzone also offers a comprehensive online resource of "how-to" videos on its website. Being able to see the procedures and proper installation techniques in videos has proven to be extremely valuable to contractors and installers. Warmzone strives to make the installation process as seamless as possible for professional builders, and continues to produce informative videos for its popular "Warmzone University" online training and video section.
"Your online videos are sure a great resource for me in the field. If I need, I can pull up a video on my phone to make sure we're getting things right."
– Contractor in Utah
Warmzone's instructional radiant heat videos include topics ranging from cable spacing to wiring the snow sensor and mounting the control unit housing to the contactor panel. To view some of Warmzone's "how to" videos, visit Warmzone University. Other helpful resources include Warmzone's HotNews radiant heat newsletters, product specs, informative articles and product documentation.