Heated Driveways Will Make You Say YES to Snow
Radiant heated driveways are an aching back's dream come true and allow you to just say "no" to snow. Face it, each and every time a new snow storm hits you utter words that you wouldn't say in front of your religious leaders. Each flake that lands on an unheated driveway is another thorn in your side, another creak in your back and a kink in your neck.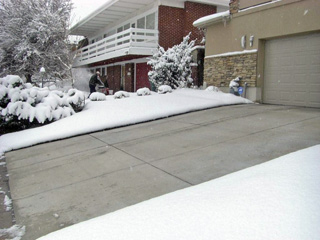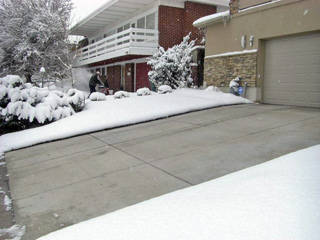 Homeowners watch in dismay as the skies open up and dump white harmless looking bits of snow crystals on their sidewalks and driveways. Shovels and snow blowers are taxed and so are backs, necks, and arms. Many people just want a way to say "no thanks" to snowy days and back-breaking efforts to clear their property.
Heated driveways are the latest rage now and with great reason. Installing a radiant heated driveway saves time and money for every homeowner smart enough to add it to their property.  Home values raise, winter blues decrease, and screaming body parts silence in homes that offer the perk of a radiant snow melting system. Check out the many affordable snow melting options from Warmzone. You might be surprised to discover that a heated driveway system is a realistic possibility for you.
So, if you are ready to stop cursing Mother Nature, then perhaps a radiant snow melting system is for you. Winter doesn't have to be the enemy, you could be saying YES, YES, YES to snow once you don't have to clear it from your driveway.