It's Not Too Late to Heat Your Driveway (Part II)
The methods outlined in Part I are the least intrusive for retrofitting your driveway with radiant heat. However, there are those particularly ambitious consumers who opt to remove portions – or even all – of their existing driveway. Obviously, the ideal situation is to install a snow melting system during the original construction, but if you have a driveway on a steep hill or have extreme snow melting needs, removing portions of existing concrete to install a radiant heat system is still a worthwhile venture.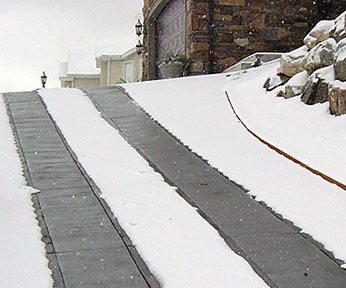 As shown in the photos, the old concrete is removed and then new rebar is installed in anticipation of the new concrete. The ClearZone heat cable is secured to the rebar and the concrete is then poured. Much of the cable can be installed by handy "do-it-yourself" types, but all the electrical work should be completed by a qualified electrician. (An important thing to remember is that a heated driveway / radiant snow melting system is only as good as the installation. The cable must be properly spaced and wired in order to accomplish the desired results.)
The Many Benefits of an Electric Snow Melting System
Radiant heat snow melting systems eliminate the need for manual snow removal –such as plowing – that can damage the driveway. Furthermore, there is no need to use salt and other abrasive snow melting chemicals that are harmful to grass and nearby vegetation.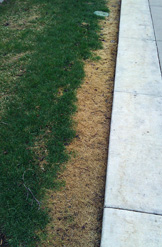 The ClearZone electric radiant snowmelt system features an unparalleled, rapid response time when compared to other radiant heating systems. The fully automated systems are energy efficient and maintenance free.
So kick back on those cold mornings and enjoy a cup of coffee instead of shoveling snow from your driveway before you head to work. Installing a snowmelt system is a great investment that adds value to your home and is a great way to save your back from the aches and pains of shoveling heavy snow. It's also a nice way to ensure safety for your loved ones and guests by eliminating slick ice from your walks and/or driveway.