The Halloween season had come and gone, but don't let the gremlins and goblins of today's economy get you down. Warmzone has worked hard to combat the challenges facing consumers today by taking steps to offset the universal supply shortages so builders can meet their schedules in a timely, affordable manner. The "new normal" may take some getting used to, but adjusting to these new trends and challenges doesn't have to be so painful.
Whether we took things for granted or simply had high expectations, the "good ol' days" of getting what we needed, when it was needed, without paying more than was needed, don't seem that long ago. Then again, those days also seem like a distant memory.
We're all feeling the pinch of inflation and longer wait times, but Warmzone is leveraging its resources to minimize the stress and inconvenience for its customers. As one of the largest providers of radiant heat solutions, Warmzone is able to take steps that benefit its customers.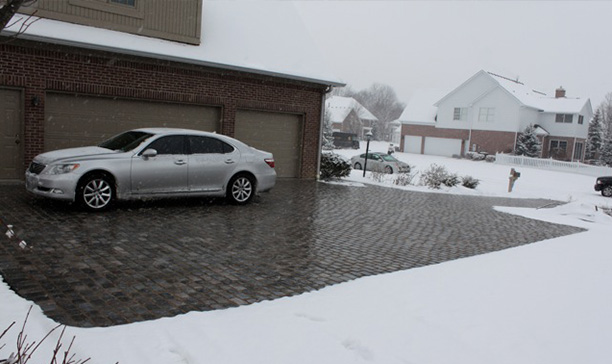 Having large warehouses for its inventory, Warmzone is able to consistently manufacture and maintain an abundant supply of its most popular products. As professional builders well know, time is money, and timely delivery of products can be crucial – especially to those with small and medium-sized construction businesses. Through determined planning, Warmzone is minimizing the impact of soaring manufacturing costs and painfully slow delivery times on its customers. Its large warehouse storage facilities, combined with its manufacturing capabilities and foresight, have helped to ease the pain of inflation and provide timely deliveries to home and business owners alike. While many consumers continue to suffer from soaring manufacturing costs and painfully slow delivery times, Warmzone customers are enjoying a different experience.
Warmzone carries one of the largest selections of radiant heat solutions on the market. Its roof de-icing, snow melting, and radiant floor heat systems have been installed throughout the country, and range from small residential applications to large civic solutions, commercial projects, and government facilities. No job is too small or too large for the professionals at Warmzone. In addition to its wide selection of products, Warmzone also includes unparalleled customer support services, including free installation training, custom system design services, and technical support.
Having premier products that customers trust is one key aspect behind Warmzone's success. However, quality products deserve quality support, and for decades, premier service is what has distinguished Warmzone as the trusted leader.
Warmzone offers a wide selection of the industry's most proven floor heating systems. These premier radiant heat systems include systems for virtually every type of floor. The heating elements of the various systems range from thin heating cable to ultra thin (0.016-inch) heating panels, low-voltage polymer panels, and even floor heating panels designed for heating existing floors – without the need for remodeling. For more details about the many different types of floor heating systems offered by Warmzone, call and speak with a friendly radiant heat expert today, at 888.488.9276. The options offered by Warmzone help to ensure that customers are matched with the system that best suits their specific floor heating needs.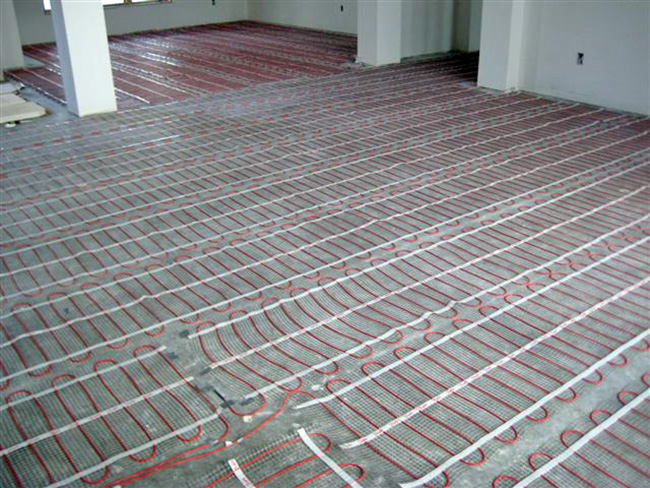 Wamzone heated driveways and snow melting systems are fully automated, and each system is custom designed according to ASHRAE standards to meet the specific demands of each customer. The systems consist of industry-leading heat cable (also available in mats), an advanced activation device (snow sensor) and controller. When the snow sensor detects precipitation and temperature that is below the adjustable set point (typically 39°F), it signals the controller and power is then sent to the embedded heating element. The driveway, ramp, sidewalk, or steps and then quickly heated to prevent snow from accumulating.
If you're looking to install a radiant snow melting, floor heating, or roof de-icing solution for your home or business, team up with a trusted partner who you know will deliver. Warmzone professionals are available any time for free consulting. For more information about the available options, or to discuss your custom project, call a radiant heat professional today, at 888.488.9276.