Warmzone Constantly Updating its Line of Radiant Heat Products
Warmzone, a leading provider of interior and exterior radiant heat solutions, added to its already extensive product offering with the HeatShield floor heating insulation panels and FloorHeat low-voltage radiant heat system. "Our goal is to provide the most complete selection of proven radiant heat products and systems from the best manufacturers in the business," stated Brandon Weaver, Warmzone's Executive VP of Systems Design and Engineering. "By visiting Warmzone.com and talking to one of our radiant heat experts," he continued, "consumers will be able to find the best custom radiant heat solution for their needs."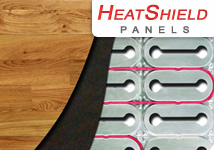 Unlike many distributors of radiant heat products, Warmzone's offering is not limited to just one brand or manufacturer. Rather, Warmzone works closely with manufacturers throughout the world in its quest offer the highest quality radiant heat products at the most affordable pricing possible. Subsequently, Warmzone is continually updating its product offerings. When new systems or products hit the market, Warmzone carefully researches and tests them to determine whether they should become part of the product line. This is a great benefit for consumers who are often overwhelmed with the vague, yet abundant volume of content offered online by less reputable radiant heat distributors. Consumers who work with Warmzone can be assured that the products and systems offered are at the very top of their class.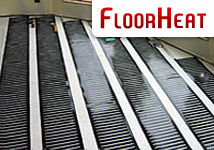 In addition to offering the most tried-and-true radiant heating products on the market, Warmzone also includes complete radiant heat system engineering and design services (with autoCAD). "A radiant heating system is only as good as its installation," Weaver emphasized, "so by providing complete system design services all potential issues are addressed prior to beginning the installation. This ultimately saves the consumer money by eliminating any costly surprises from arising during installation." Warmzone also has an experienced master electrician on hand to provide support during the design and installation process.
Through its website, Warmzone provides a wealth of radiant heat information, as well as radiant heating system installation manuals, technical drawings and product guides. The Warmzone website may be the most comprehensive collection of radiant heat information and product documentation online. By reviewing the content, consumers can more effectively evaluate the radiant heat systems that are available.
"We feel that the more that consumers understand about radiant heat, the more they'll appreciate the quality and selection of solutions that Warmzone offers," added Bryan Morris, Warmzone National Sales Director. "But most of our calls are from people aren't sure where to start, which is why we have a professional staff on hand who are happy to listen to the consumers' needs and recommend the best option for them."
To view the radiant floor heating systems offered by Warmzone, visit our Radiant Floor Heating Overview web page. To learn more about the radiant snow melting solutions available, visit Warmzone's snow and ice melting web page. Warmzone also offers proven roof heating and gutter trace radiant heating systems as well as portable snowmelt solutions.
"We do the research and field testing to find the best products so that homeowners can visit our site and have a wide variety of tried and true solutions to choose from. No two installations are the same, which is why we customize each project to best meet the specific needs of the customer.