How is a Heated Driveway Installed?
Whether you're looking to install a radiant snow melting system in concrete, asphalt, or under pavers, it doesn't take much to make a heated driveway a reality. The important thing to remember is that a radiant snow melting system is only as good as its installation. That's why Warmzone emphasizes customer support services such as free training and personal installation support. But how is a heated driveway system installed?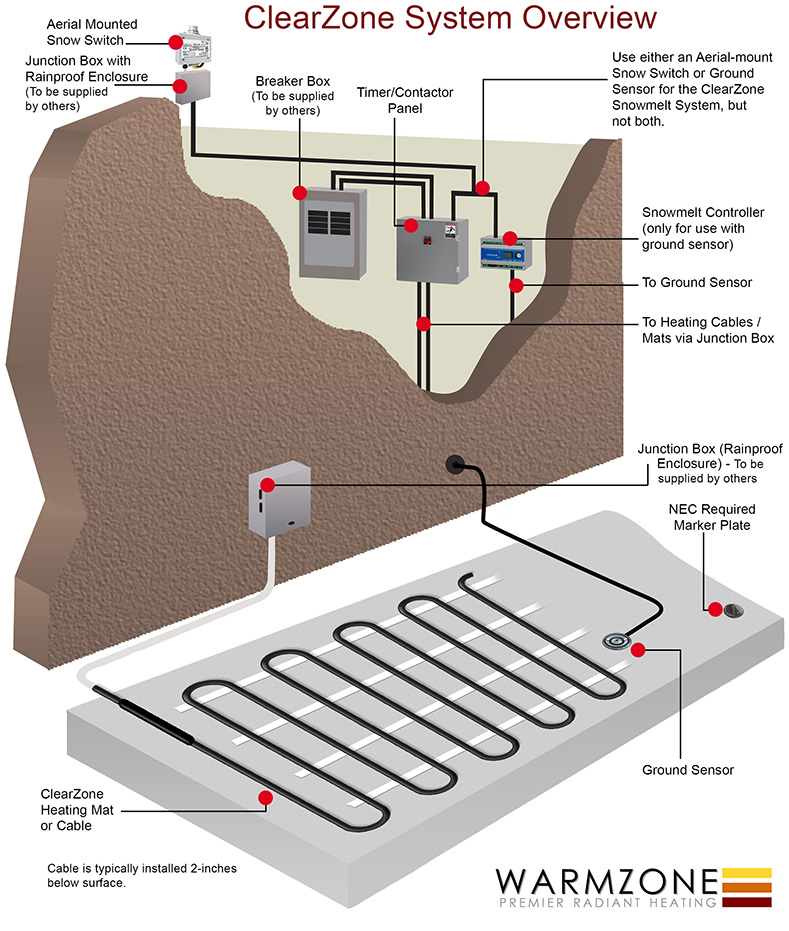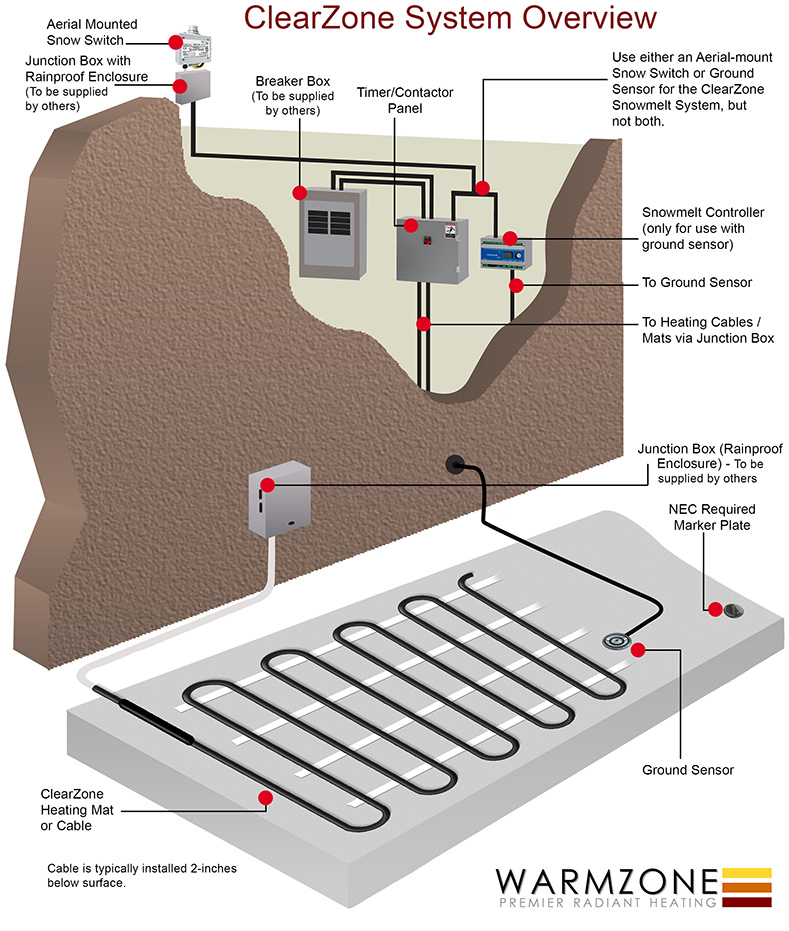 First, a Warmzone radiant heat expert will work with you to determine the specs and products that will best meet the specific needs of your custom project. After verifying receipt of the heat cable and system components, prepare the area where the system is being installed. Make sure there are no nails, sharp rocks or other items present that can cause damage to the heating cable.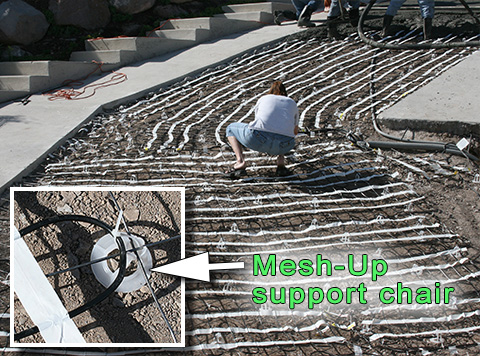 If you are installing a concrete heated driveway, install wire remesh in the area to be heated. Once the remesh is laid out, heat cable is then installed and secured to the remesh using zip ties.  This keeps the cable from shifting during the concrete pour. Mesh-Up plastic supports are then installed to lift the remesh and prevent the heat cable from resting on the ground. (The heat cable should be about two inches from the finished surface.)
[KGVID]http://www.warmzone.com/blog/wp-content/uploads/2016/07/wz-sm-Cable_Placement-Placing_Mesh_Ups.mp4[/KGVID]
With the Mesh-Ups installed and the cable secured to the remesh, concrete can now be poured over the heating cable/mats. Take care to not damage the heating cable. A typical slab is 4-inches thick. Follow your concrete contractor's installation methods and follow all building codes. The heating cable is to be within 2-inches of the finished surface.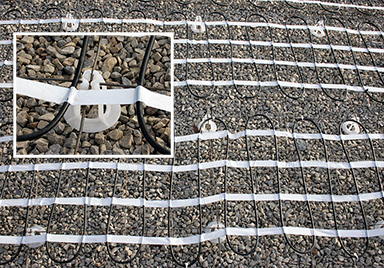 Most heated driveway systems utilize an aerial mount snow sensor to activate the system. This is typically installed at the roof's edge where it has open access to the elements. When precipitation is present and the temperature is below the set point (usually set at 39°F), the sensor signals the contactor panel and power is then sent to the heat cable.
[KGVID]http://www.warmzone.com/blog/wp-content/uploads/2016/07/wz-sm-Heating_Cable-Setting_Up_The_Contactor_Control_Panel.mp4[/KGVID]
View additional "How to" Videos from Warmzone.
Important Note: For warranty and safety purposes, it is necessary for a qualified electrician to connect the system.